'Belarusneft' Experiences Financial Difficulties
4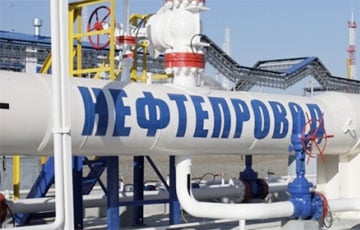 The "dirty" oil from Russia is to blame.
The production association Belarusneft had to look for additional sources of financing in connection with the supply of contaminated oil. This was announced at the enterprise council meeting, which summed up the results of the first half of 2019. The excerpts from the materials of the council meeting were published in the latest issue of the Neftyanik newspaper, which is issued by Belarusneft, writes tut.by with a reference to BelaPAN.
Aliaksandr Kamornikau, Deputy General Director for the Supply of Hydrocarbon Raw Materials and Sales of Belarusneft Products, said during the meeting that the work of the production association in the first half of the year was "significantly affected by the increase in the level of chloride in oil coming from Russia, revealed in April."
"As a result of this, the transit of the Russian oil was limited by our country, and stopped by the Republic of Poland. There was no oil transportation through the contaminated area during April-June 2019. This required Belarusneft to resolve issues with counterparties and search for additional sources of financing, "said Kamornikau.
In April, an increased content of dichloroethane was detected in the Russian oil supplied to Belarus. To prevent an accident, refineries reduced the production of petroleum products and their exports.
In the second quarter, due to the presence of "dirty" oil in the pipeline, Russia supplied 630 thousand tons of high-quality oil to Belarus, which also led to a decrease in the volume of oil products.
Deputy Prime Minister Ihar Liashenka told reporters at the end of June that if an agreement with Russia on compensation for the damage resulting from the inferior oil entering the pipeline was not reached, the issue would be resolved through a court.
"With regard to lost profits, it is apparently obvious that this issue will be resolved with the neighboring Russian side through a court if agreements are not reached," Liashenka told the reporters.