Siarhei Piatrukhin About Seizure Of Property: They' Are Some Kind Of Gripers
10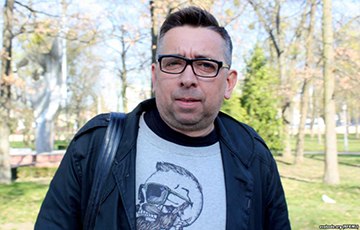 The famous Brest blogger has been visited by bailiffs again.
The pressure on the activist and blogger Siarhei Piatrukhin continues in Brest. On August 20th, his property was distrained again, Radio Racyja reports.
The blogger was visited by bailiffs. The activities were carried out within the framework of the criminal case. Piatrukhin tells us how it all happened:
- Two beautiful girls came to me and distrained the property, five things for Br165 in total. I was so surprised, I thought that was not all that much. They came back later, distrained the kitchen, chest of drawers, iron. In general, it seems that they are some kind of gripers, or a commercial organization, just to get something and then sell it somehow.
Siarhei Piatrukhin was fined 360 basic units or 7500 rubles by the Leninsky district court of Brest. The victims in the criminal case were law enforcement officers.