"It's Written In Constitution In Black And White That We Have Right To Peaceful Assembly"
4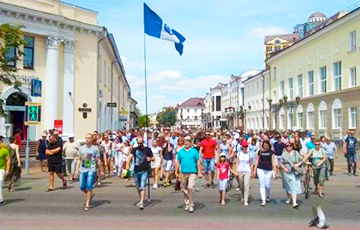 Applications to hold another 13 rallies against the construction of the battery factory have been filed in Brest.
The applications were sent to the Brest District Executive Committee. "The events are planned from August 27 to September 1," - blogger and active participant of events Siarhei Piatrukhin said:
- It's written in the Constitution in black and white that citizens have the right to peaceful assembly. It's just an occupation. There are no normal officials in the country, no police, no courts. They do what they want. I think it's just a gang. How to fight the gang? You know, we should do it in a peaceful way.
A few days ago, the authorities already banned a number of rallies in Brest district from August 20 to 26. They motivated it by carrying out construction works in the declared place.