Sukala Reported On Pressure On Judges During Trial Of MZKT Engineer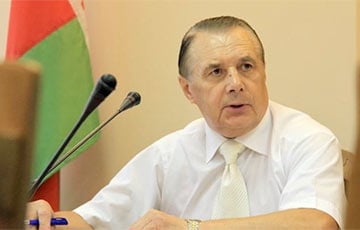 The head of the Supreme Court said that the pressure was made by the investigators.
During the trial of the MZKT chief engineer Andrei Halavach, the investigators were exerting pressure on the judges. This has been reported to journalists by Chairman of the Supreme Court Valiantsin Sukala after the meeting of the head of state with the law enforcement unit, BelTA informs.
During the meeting, the head of state stressed that it's unacceptable when a new "pattern" of work appears in the practice of law enforcers - direct pressure on the criminal process participants. "Even the judges are being pushed back and forth," - Lukashenka said.
Valiantsin Sukala confirmed that such cases really happen, albeit not often. In particular, this was the case during the trial in the criminal case against the chief engineer of Minsk Wheeled Tractor Plant. "Such facts were established - pressure from the side of the Investigative Committee on the judges so they would pass a different sentence. I think that measures will be taken against the perpetrators," - the chairman of the Supreme Court said.