Director Of Belarusian Lyceum In Hajnowka Runs For Polish Senate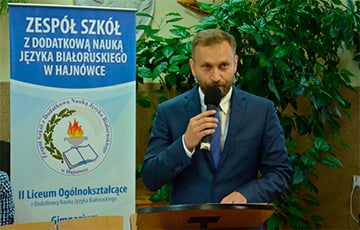 The elections to the Polish parliament will be held on October 13.
Member of the Seimic Podlaskie voivodship and director of the Belarusian lyceum in Hajnowka, Ihar Lukashuk, will run for the Polish Senate, Radyje Racyja reports.
Lukashuk is supported by the Civic Coalition Committee. According to the election agreements, he will be a single candidate from the entire opposition and will compete with a member of the Law and Justice Jacek Bogucki in the south of Podlasie. The affairs of the Belarusian minority, the development of infrastructure and tourism potential in the southern and eastern part of the Voivodship are the main tasks set by Ihar Lukashuk.
- I am a representative of the Belarusian community, but also of the Polish one, of a multicultural, multinational, multi-religious region. I guess I will talk about it a lot, because there are few places in Poland where different nations face each other like this. And the understanding that there are such places is not high in the society.