Baranavichy Workers Haven't Been Paid Since June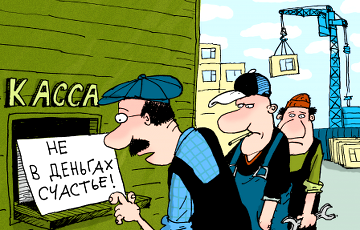 Prosecutorial authorities had to intervene.
Violations of labor legislation were revealed by Baranavichy inter-district prosecutor's office in the branch of Baranavichy Installation Department of JSC Belsantekhomontazh-2. The company owes its 54 employees not even July's but June's salary of 23 thousand rubles. It should have been paid by July 30, but all the terms were up, and people never saw the money, vb.by writes.
But immediately after the prosecutor's intervention, the director of the enterprise together with the accounting department found the necessary funds and paid off the debt to the employees on the same day. However, the prosecutor initiated administrative proceedings under Part 1 of Article 9.19 of the Code of Administrative Infringements against the head of the company, who was responsible for the late payment of salaries to the employees.