European Belarus forms initiative groups to participate in the election campaign
6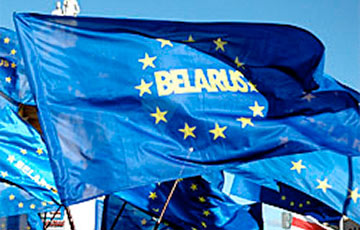 The more we are, the louder our voice will sound.
European Belarus activists will take part in the parliamentary campaign. The statement, which Charter97.org website quotes, says about this:
- The parliamentary campaign has begun in Belarus. The authorities expect to run it according to their own scenario - without the participation of real opponents of the dictator and without a fair vote count. They will try to deprive us of the right to choose again.
Our goal is to make our scenario a reality. That is why the activists of European Belarus will take part in the parliamentary campaign.
Our message will be:
- The resignation of the dictator, holding of free elections and change of power at all levels;
- Ensuring that there is a decent job for Belarusians in their homeland;
- Closing of the nuclear power plant in Astravets.
We are taking part in the campaign to protect our freedom and create a normal European country in order to return our state to us. We can achieve this only together.
The main task today is to create initiative groups to nominate candidates for deputies, collect signatures and register candidates in district election commissions. The more we are, the louder our voice will be.
The civil campaign European Belarus and our colleagues in the Belarusian National Congress nominate candidates for deputies in Minsk, all regional centers and major cities of the country. We need your help in each of these cities.
Join us!
Our contact phone number / Telegram / Viber: +375 29 5494923.
Long live Belarus!