Authorities Demand To Return Money Allocated To Brest Battery Factory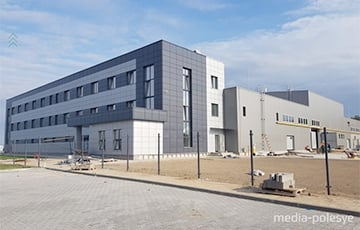 This has been announced by Brest Region Executive Committee Chairman Lis.
IPower, which is building a battery factory near Brest, is to return the investment funds to the state.
This was stated by chairman of the regional executive committee Anatol Lis at a press conference on August 22, Virtual Brest reports.
The official stressed that the position of the authorities remained unchanged: the plant would not work with violations. According to him, last week the situation with the battery factory in Brest was discussed at a meeting with the Prime Minister, as well as in the Lukashenka administration.
According to the investment agreement, the plant was supposed to be put into operation by July 31, 2019. However, the company has still not passed the environmental assessment and acceptance in the State Building Control Committee. Therefore, iPower will have to return the funds allocated for the implementation of the investment agreement. The corresponding demand was made by the regional executive committee on August 14. The money is to be returned within a month.
Anatol Lis assured that now the plant does not work, so it does not cause any harm.