"Why Is Traffic Police Rounding Up Certain Roads?
9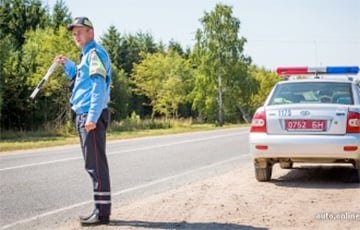 The traffic police officers are staying away from troublesome areas.
The Basta telegram-channel quotes a letter from Lepel:
- In recent weeks the traffic police have been organizing round-ups on the roads - checking the technical check up and, accordingly, payment of the toll. For some reason, they are standing mainly at the district executive committee and at the exit to the M3 highway.
However, drivers are not checked on such roads, and there's the majority of them, as in the photo. I wonder why?
Download and install Telegram messenger on your smartphone or computer, subscribe (click the "Join" button) for the channel "Basta", and start creating the history of free Belarus.