REP Fights Against "Jesuitical Artifice" Of Authorities In Vorsha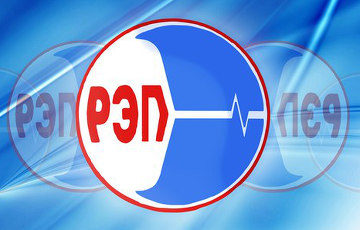 The authorities behaved like Juduska Golovlev.
The Vorsha District Executive Committee has refused to register the Vorsha District Primary Trade Union Organization of the Belarusian REP Trade Union. The reason was that the JSC Ekamol had withdrawn the letter of guarantee for providing the legal address of the organization, without which registration was impossible.
What really happened? Why did the JSC Ekamol withdraw the letter of guarantee to the legal address?
-When submitting the documents for registration to the Vorsha District Executive Committee, I warned them not to put pressure on people. The deputy head of the district executive committee, Viktar Kalochau promised not to put pressure on the members of the trade union. Indeed, there was no pressure: later I called everybody - no one had been shaken down, no one had been touched personally, - Vasil Berasneu, the head of the trade union organization, told praca-by.info.
- But another jesuitical artifice was used: representatives of the Vitsebsk region executive committee contacted the Mahiliou region executive committee (the head office of CJSC Servaliuks, whose structural unit is Ekamol, is located in Mahiliou - note) and started to brainwash the owner of the private enterprise Ekamol, which provided us with the legal address. He got under pressure. He called me and asked me what to do in such a situation. I didn't want to create problems for the company, so we decided together take the issue of the legal address off the table.
At the same time, according to the trade union activist, the Vorsha District Primary Trade Union Organization does not refuse its plans to get registered:
-We are looking for a new legal address, especially since the Vorsha District Executive Committee is ready to reconsider the issue after "bringing the documents into compliance". They behaved like Judushka Golovlev: we'll make a fool of you - and we'll apologize immediately.
Vasil Berasneu and members of the union are determined to achieve registration of the trade union organization:
-Yesterday I said to the executive committee chairman again: "If you try to refuse us again, then you will just give free rein. If now we can still reach agreement and contact the authorities on some issues, then, without registering us, you ignore the largest proforganization of the region. If you put us outside the law, can we cooperate with you? - Vasil Berasneu asks a rhetorical question.
The information on the non-registration of the Vorsha District REP Trade Union Organization has already been sent to the ILO headquarters in Geneva.