Banker Called "Lukashenka's Wallet" Accused Of Stealing $4.5 Billion
8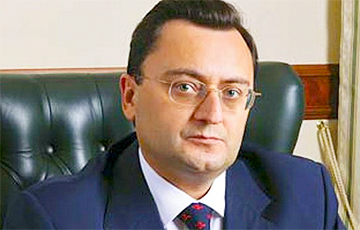 The case of Khotin, the former owner of Ugra, continues in Russia.
In Russia, the Investigative Committee has opened a new criminal case for the embezzlement of Alexey Khotin, the former owner of the Ugra bank, (part 4, article 160). This was stated by an investigator in the Moscow's Basmanny Court, which on Friday, September 13, is considering a petition to extend Khotin's house arrest, RBC reports.
"Since the last prolongation of the preventive measure, a new criminal case has been initiated for another crime - the embezzlement of funds of PJSC Bank Ugra in the amount of about 283 billion rubles ($4.5 billion)," - a representative of the Russian Investigative Committee said. More than one hundred people will have to be questioned on the case and a complex of examinations will be carried out, he specified.
The case was initiated on July 10, as follows from the documents that Judge Natalia Dudar studied at the hearing. Earlier, Khotin and two other defendants, ex-President of Ugra Alexey Nefedov and former Chairman of the Bank's Board Dmitriy Shilyayev, were charged with embezzlement of 7.5 billion rubles. Thus, the total damage in the cases exceeded 290 billion rubles ($4.5 billion). The Deposit Insurance Agency (DIA) has filed a civil suit against the defendants in the case for this amount, as follows from the case materials announced in court.
Russian mass media often call Alexei Khotin, who was born in Belarus, Lukashenka's wallet. Back in September 2017, there was a detailed article telling about the Khotins family and their connection with Lukashenka's "family": "Khotins are natives of Belarus, they started doing business after Aliaksandr Lukashenka came to power in 1994. Their first enterprise was the company producing Belarusian cosmetics and perfumes Belkosmeks. As early as 1997, the father and son moved to Moscow, where they rented premises from the meat processing plant Mikoms, and then bought them at low price. By 2004, Khotins already owned about 1 million square meters in Moscow. According to some reports, this family business was actively supported by the Belarusian officials and law enforcers, who, like the entrepreneurs, moved to Russia. Other sources claim that Lukashenka himself is the Khotin family's patron.