Four Belarusians Died In Russia Because Of Cow
10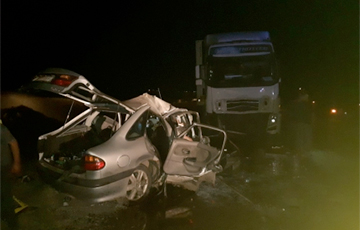 A terrible accident has occurred in Kalmykia.
On 2 September four Belarusians died in a terrible accident in Kalmykia. At about 22.00, the Renault Laguna passenger car, in which they were driving, ran onto a cow, which came out on the road. The car flew to the oncoming lane and fell under a Volvo truck, driven by a resident of Dagestan, Euroradio reports.
The incident occurred at the 51st kilometre of the Yashkul-Komsomolsky road near the Adyk settlement. The 26-year-old Renault driver and two passengers died at the scene of the accident. The third passenger was taken to the republican hospital, but there he died of his injuries.
A check is being conducted on the fact of the fatal accident. The police are looking for the owner of the animal that caused the accident.