"Decision To Act Was Made At Square"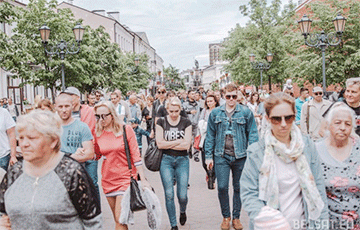 Leaders of the environmental protests have spoken about their motives.
Participants in environmental protests against harmful or dangerous enterprises in different cities of the country are nominated as candidates, Belsat reports.
The next stage of the election campaign is the registration of initiative groups that collect signatures for the nomination of candidates for the "deputies" of the "house of representatives". In Brest, opponents of the iPower battery factory are actively collecting signatures for their nominees.
Four nominees - Raman Kisliak, Aliaksandr Kabanau, Uladzimir Maroz and Alena Makarevich - registered their initiative groups in all four constituencies in Brest and Brest district. About a hundred people work in the joint team to collect signatures.
"When it was time to nominate candidates, the question arose, among other things, at the square, and they said, "Let's nominate our candidates," - blogger Aliaksandr Kabanau recalls.
The problem of clean air has arisen in various regions of Belarus, where hazardous and dangerous enterprises are being built or are already operating. In Svetlahorsk, Homel region, it is a bleached pulp plant.
Andrei Smalianchuk, a native of Svetlahorsk, has put forward his candidacy, as he believes that all other ways to protect the interests of the citizens have already been used.
The fight against environmental problems also led to the nomination of two Mahiliou activists. Opponents of the Omsk Karbon factory Aleh Aksionau and Andrei Badziliou are also collecting signatures.
To be registered as a candidate in the "elections," each nominee has to collect at least a thousand signatures.