Minsk Citizens To European Belarus Activists: We Hope For You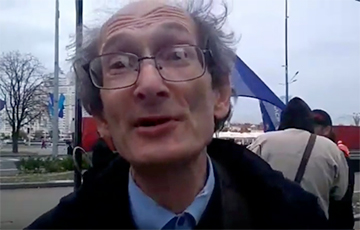 Belarusians want to see real political competition in the country.
And Lukashenka's "elections" have no trust. This is what Minsk citizens told YouTube channel of European Belarus.
- I do not believe in "elections" in our country," a citizen of Minsk, who came to the picket of the civil campaign European Belarus, says. - I do not believe in "elections" because there are no free elections in Belarus yet. I want Belarus to be a prosperous European country.
- There are political, economic and social problems in our country," another resident of the capital said. - There are a lot of problems. Lack of political competition is the main problem. We hope for you, for the activists, that political competition will appear.