Reuters: Belarus Will Not Find Substitution For Russian Oil At Similar Prices
24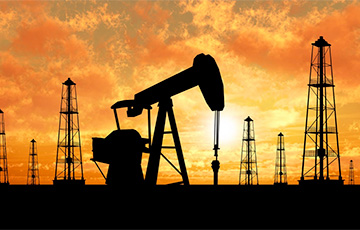 Kazakhstan and Azerbaijan sell their oil brands more expensive than Russian Urals.
The Belarusian authorities say they're considering several options for the supply of oil, alternative to the Russian ones. However, Reuters experts have calculated that each of them will be much more expensive for Belarus than supplies from Russia.
As previously reported, since January 1, Russia has suspended oil supplies to Belarus, as the two countries had not agreed on the terms of delivery. In search of oil, official Minsk has addressed to Kazakhstan and Azerbaijan. Lithuania and Latvia declared the readiness of their ports for transferring oil, supplied by sea.
Belarus was not paying customs duty on Russian oil supplies. The price of oil supplies to Belarus was determined by a formula, which had been in effect since 2012 and allowed suppliers and buyers to share the saved duty. Thus, in December 2019, according to Reuters, the price of Urals oil supplied to refineries in Belarus was about $65 per ton lower than the price at the FOB base in Primorsk.
When Russia began the tax maneuver in the oil sector, Belarus started to lose the benefit of oil supplies. According to Reuters experts, until 2024, when the tax maneuver is completed, the price of Urals oil for the Belarusian refineries will be $16-17 per ton higher than the Urals price at the FOB base in Primorsk.
However, sea deliveries of Urals oil for Belarusian refineries will not be cheaper than the Russian ones, the traders believe. In addition to the duty, Belarusian buyers will have to pay extra for delivery of crude oil from Primorsk or Ust-Luga to the Baltic ports, its transshipment and delivery to refineries by rail.
In addition, Kazakhstan and Azerbaijan sell their oil products more expensive than Russian Urals.
For example, Azerbaijani brand Azeri Light is now sold at a premium above $3 per barrel to the dated standard. Russian grade CPC Blend with shipment from the Yuzhnaya Ozereyevka port is offered with a discount of about $1 per barrel on the Avgusta CIF base. And the discount for Urals is about $1.5 per barrel to the standard.