Human Rights Activist Decided To "Live-Lure" Police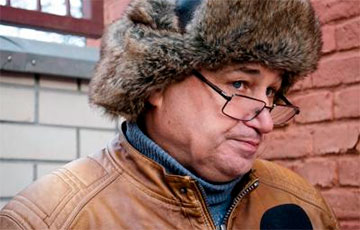 Pavel Levinau has started an unusual experiment in Vitsebsk.
Vitsebsk human rights activist Pavel Levinau has sent an application to the head of Vitsebsk Regional Executive Committee, Mikhail Grib, asking to initiate an administrative case against him, Levinau. He confesses that he "illegally produces and distributes mass media products" and does it regularly, Vitsebsk Viasna reports.
"I constantly produce and disseminate information on the foreign website facebook.com without accreditation in Belarus," - the statement reads.
In this regard, Levinau asks the head of the regional police of Hryb "to give an order to initiate administrative proceedings against him for the actions, the responsibility for which is stipulated in paragraph 2 of Article 22.9 of the Administrative Code of Belarus".
The human rights defender explains that with this statement, he is "live-luring".
Neither Facebook, nor Instagram, nor VKontakte, nor other social networks are registered as foreign sites and mass media in Belarus. Not only common citizens, but also police officers, judges and prosecutors cooperate with these sites without any accreditation. Pavel Levinau himself regularly posts information on these sites, thereby "violating" the media legislation.
"And if I am brought to justice, then it is necessary to bring those whom I have listed - policemen, prosecutors, etc., to justice. And if I am not brought to justice, then the question arises: why are journalists brought to justice for the same, in fact, actions? And this question is very hard to answer for the authorities, "- human rights activist Pavel Levinau says.
According to part 2 of Article 22.9 of the Code of Administrative Violations "illegal production and distribution of mass media products" is punishable by a fine of 20 to 50 basic units.
As calculated by the Belarusian Association of Journalists (BAJ), only in 2019, independent journalists were tried 44 times under this article. The total amount of fines for the year was 41 thousand 284 rubles.