Lukashenka Replaced Leadership Of General Staff, Defense Ministry And Security Council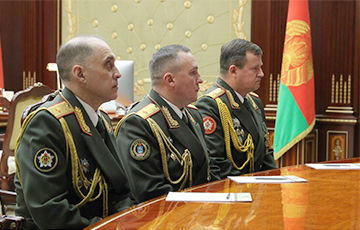 The dictator explained the appointments by a "hard time."
Lukashenka has appointed new heads of the Defense Ministry, General Staff of the Armed Forces and the Security Council.
According to the State Agency BelTA, Viktar Khrenin, who used to be commander of the Western Operational Command, was appointed Minister of Defense. Aliaksandr Valfovich, who previously worked as First Deputy Chief of General Staff, was appointed Chief of General Staff of the Armed Forces.
Former Defense Minister Andrei Raukou became Secretary of State of the Security Council.