NEXTA: Victim On Bank Of Svislach Was KGB Officer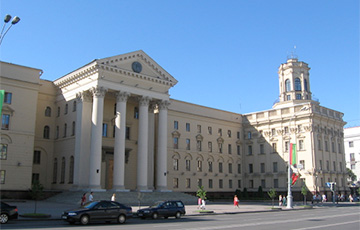 The body was found in an unnatural pose.
On January 9, the body of a young man was found in the center of Minsk, on the bank of the river Svislach. It would seem that it's quite a common occurrence in the Belarusian reality, if there wasn't a slight problem. The dead man was a KGB officer, the NEXTA Telegram channel writes.
According to our sources, the 32-year-old man was indeed an active officer of the special service, though not from the central KGB office.
It is also noteworthy that although the body was discovered only the day before yesterday, the Investigative Committee has already officially stated that the death was not of criminal nature. Although this version raises a lot of questions.
The body was found in an unnatural pose, there were abrasions under the clothes, and the deceased had some "illegal documents" with him. The presence of alcohol in the blood and the results of the autopsy are unknown - the corpse was taken to the KGB morgue at 13 Makayonak Street (there is a hospital and a policlinic of the KGB Military Medical Department), where the body was examined behind closed doors without drawing up any acts. Later representatives of the State Committee for Forensic Examination arrived as well. And soon the body was taken somewhere.
A spy detective? Looks like it.