18-Year-Old Soldier Died In Brest
111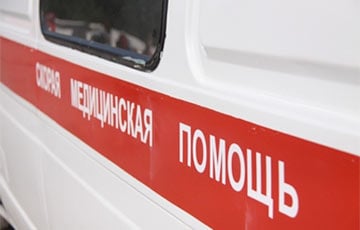 The disease was developing rapidly.
On January 7, 18-year-old border guard Pavel Sihneyau felt bad, he was immediately hospitalized in the Brest city hospital. The young man's mother left Homel region for Brest to be near her son. According to the official representative of the Brest border group, "the disease was developing rapidly," on January 20, Pavel died, tut.by reports.
- When his mother came to the hospital to see Pavel, he was already unconscious. She had sent a healthy child to serve, what happened, how could she know? They [relatives] went to see Pavel when he took the oath, everything was fine," - residents of the village of Karma region, where the 18-year-old Pavel Sihneyau is from. - We heard it was meningitis... Let's wait for the conclusion.
On Monday, January 20, the State Border Committee and the Brest Frontier Group command expressed their condolences to Pavel Sihneyau's family and friends.
- The soldier did not feel well on January 7, the same day he was sent to the Brest city emergency hospital, and then - to the Brest regional hospital. The disease was developing rapidly, Pavel died on January 20, - Siarhei Dzmitryjeu, official representative of Brest Border Group, told tut.by.
Pavel Sihneyau is 18 years old, he comes from Karma district. Today the body of the young man will be delivered home. In a conversation with tut.by his former classmates and colleagues say that the cause of death was meningitis, although no one officially confirms this.
- In 2019, Pavel and I graduated from the Homel railroad lyceum, then started working together in the Minsk underground. Pavel was an operator, checking that the rails were without defects, - Maksim, a former Pavel's colleague, says. - In autumn, Pavel was called up into the army, he was in good health, never complained. Yesterday, the classmates wrote that he died of meningitis.
In a conversation with tut.by, the official representative of the State Border Committee, Anton Bychkouski, did not confirm the diagnosis, which was given to Pavel Sihneyau.
- We have carried out all the necessary preventive measures related to such cases, - Anton Bychkouski noted. - There is an official check-up held in this regard.
Tomorrow Pavel Sihneyau will be buried in his native village.