Young Front Leader And His Brother Have Been Detained In Minsk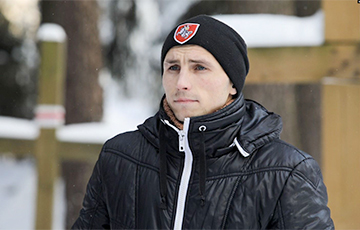 The police were "going through their backpacks."
On January 20, police detained the Young Front leader, Dzianis Urbanovich, and his brother Maksim near the office of the Human Rights Centre Viasna, as Pavel Seviarynets, one of the leaders of the Belarusian Christian Democracy, reported on Facebook.
The police released the activists after a personal search and checking the contents of their backpacks.
Earlier it was reported about the detention of Young Front activist Philip Shaurou in his apartment in Minsk on January 19.
Philip Shaurou is accused of "damaging the monument to Alexander Pushkin".