Dzmitry Kazlou: If I Said I Wanted To Serve All My Term, What Would They Do?
5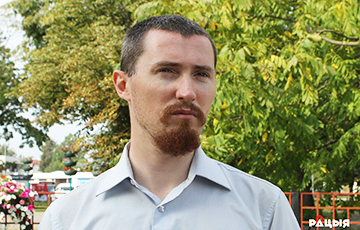 Grey Cat has spoken of the unusual circumstances of his release.
Blogger Dzmitry Kazlou, aka Grey Cat, is at large. He has spent 26 days behind bars. And there's nothing to be happy about, because the blogger faces more than two months under administrative articles, Belsat reports.
Human rights activists say it's illegal, and the administrative penalties can't exceed 25 days in total.
"After the evening inspection, the deputy head of the temporary detention facility [...] said that there were some cases of illness here, the people were taken to hospital, their stomachs got sick, there was some sort of dysentery, and said that it was necessary to carry out some kind of disinfection, that he was taking care of the health and said that there was good news for me as they let me out for a certain period of time...," - Dzmitry Kazlou said.
Dzmitry Kazlou explaines that he thought nothing of it at the time, and then he realized how absurd that version was: "Now I think it would be interesting if I said: and I don't want to go out and sign any papers... I want to stay for the rest of my term. What would they do, I wonder?"
The blogger says that the most difficult thing was the long period of his detention, but the conditions were acceptable, although, as Dmitry notes, "it would be strange if the temporary detention facility started feeding with lobsters and champagne".
Naturally, the food in the prison is not good.
The blogger also explains why, in his opinion, he was the one who received such incomparably long prison terms (even in comparison with the organizers of protests against integration).