Unannounced Army Checks Will Take Place In Belarus In First Half Of Year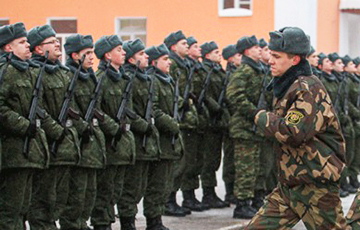 Training and combat tasks will be practiced.
In the first half of 2020, unannounced inspections of troops will be held in Belarus to work out combat training tasks. This was stated by Head of the Ruler's Administration Ihar Siaheyanka, the website of the Ministry of Defense of Belarus informs.
"Sudden inspections of the troops with working on combat training tasks will be practiced. All this is expected in the first half of the year," - Siaheyanka said, introducing the new Defense Minister and Chief of General Staff to the senior staff of the Armed Forces of the Republic.
The administration head also noted that the military department has a task to raise the significance of the troops, which involves preserving and developing personnel potential, as well as training the personnel.
The appointment of Major-General Viktar Khrenin as the new Defense Minister by the ruler of Belarus, Aliaksandr Lukashenka, became known on January 20. Andrei Raukou, who'd held the position of war minister until then, was appointed State Secretary of the Security Council. Major-General Aliaksandr Valfovich, who had held the post of First Deputy Chief of General Staff until then, became the new Chief of General Staff of the Armed Forces.