Are Taxi Drivers Ready to Block the Streets of Minsk?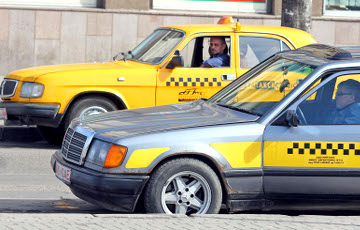 Minsk taxi drivers discuss the possibility to protest.
The letter received yesterday by the editorial offices of several media initiated the process. Its authors warn "residents and guests of the capital about possible problems in ordering a taxi on January 31 from 7:00 to 12:00". This may happen if the requirement for dispatchers, services and aggregators to raise the fare by 5 kopecks per kilometre is not met, the press service of the civil campaign European Belarus says.
As a last resort, the letter says about the possible blocking of one of the major streets in Minsk.
- I know that some active taxi drivers have made demands for higher fares," said the campaign activist, experienced taxi driver Leanid Kulakou, to the press service of European Belarus. - I've also heard about the plans to block the avenue. Greater solidarity is needed. It's not enough if several services are involved in this strike. If there are about 3000-4000 thousand taxi drivers in Minsk, and 500-100 people will fight for their rights, it won't end up in anything.
The only way out is for all the services, including Yandex and Uber, to go on strike. When these thousands block the city and are ready to go out into the square, then they will be heard.
- Taxi drivers are one of the most organized and least dependent groups in the capital business, says Andrei Terekhovets. Now he works as a taxi driver. - We often prop out each other. For example, when there is an aggression on the part of drunken passengers. Several dozens of cars can drive over in 10 minutes to help. It expresses volumes.
Fare increase has long been discussed. Sooner or later it should lead to action. Taxi drivers are healthy men of 30-40 years old, who want to earn enough and see some prospects. Now, this is far from real life: people are sliding into poverty, prices are rising, and the rates remain unchanged since 2015. Is it normal? I want to say that now I have to work 12-16 hours a day to support my family, it affects both attention and attitude to people. In general, everyone needs to fight for their rights, then the income will be appropriate. We are more than anyone else is interested in the welfare of our clients.