83-Year-Old Yan Hryb: I Need Free, Independent Belarus
11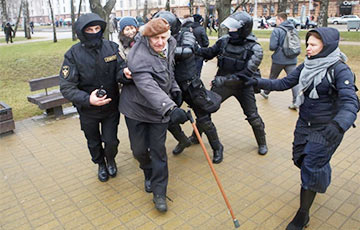 The appearance of this man has become a symbol of Belarusian protests.
The authorities recently fined the man for BYN 800 for this. Here is the story of 83-year-old Yan Hryb, who has spoken Belarusian all his life, and is not afraid of anything. Radio Svaboda reporter Aleh Hruzdilovich spoke with the Belarusian patriot.
When you are 80, you raised two daughters, you have two granddaughters, you wrote a book of poems about the love for the Motherland, you receive a pension and live in a separate apartment, with paintings on the walls, authored by the granddaughter, - so what else do you need?
"I need a free and independent Belarus, but it seems to be moving further and further from this ideal. Who can I hope for? Only for myself," says Minsk resident Yan Hryb.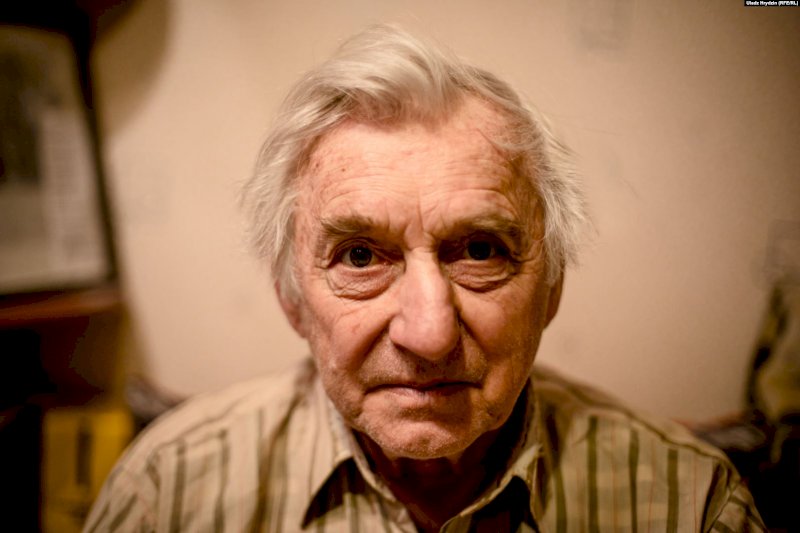 I came to visit Yan Hryb the day after the trial, at which he was found guilty of participating in two rallies in defense of independence. An old man with a pension of 220 dollars was punished with two fines of 400 dollars each.
According to human rights criteria, Yan Hryb is a political prisoner, a victim of the regime, but the veteran of a democratic movement does not consider himself a victim. Yan Hryb says that all his life he felt like a free man, and fought with those who encroached on his freedom. And that he has enough personal victories.
"We can do it, too - we have the same background"
We start the conversation by looking at the photos in which Yan Hryb is with famous cultural figures and politicians of Belarus. These people are his life guidelines, he devoted poetry to some of them, some were inspired by his personality. I saw Vasil Bykau, Henadz Buraukin in these pictures. And here is Yan Hryb with Uladzimir Niakliayeu, Uladzimir Arlou, Zmitser Vaitsiushkevich, and Vintsuk Viachorka.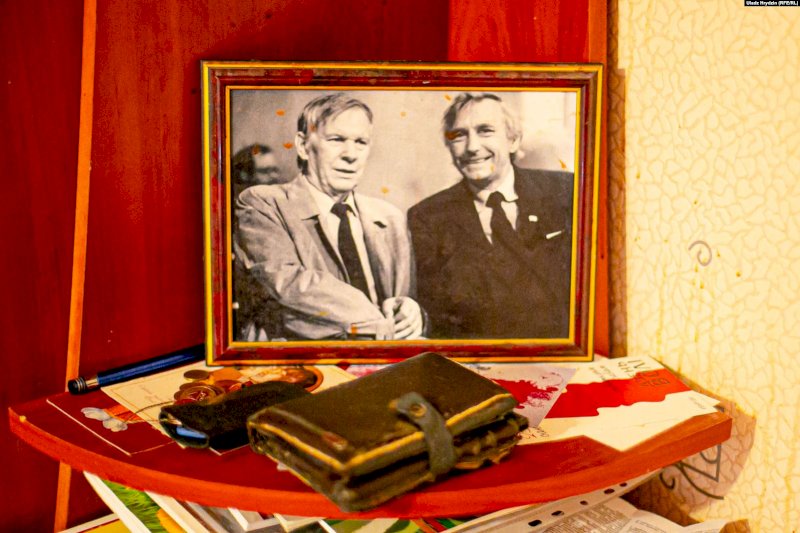 Most pictures were taken in the country. It is located in the Dziarzhynsk district, where for many years he held the so-called "gentry parties". He specially invited outstanding people of the Belarusian Renaissance, to which he himself dedicated his life.
I asked whether these efforts seemed in vain to him now. But Yan Hryb does not give up: "So strong, such people - look! It may seem that nothing works out for us, that again everything hangs in the air, but I hope not only for God. We do it, too - we have the same background!"
They wanted to de-kulakize his father, and he became a Soviet activist
Yan Hryb does not know his exact date of birth, since all family documents burned out in his native village with the symbolic name Pahareltsy, which is located between Niasvizh and Baranavichy. And the memories of life begin with the death of his father, whom he knows only from family tales, since in 1941 he was very small. He was about three years old.
"The Germans shot father dead at the very beginning of the occupation. They found out where the activist lived, searched, found cartridges and shot him. And then also his brother, my uncle, was arrested and also executed. Although what kind of a Soviet activist could father be at the beginning of the war? In 1939, when the Soviets came to us, my father had a good farm, land, horses, pigs, cows. The Soviet officer, when he tried our home-made sausages, admitted that father would soon be listed as a kulak, and taken to Siberia. And as he drank moonshine, he became touchy-feely, and advised father to become an activist, otherwise there would be no salvation. Father obeyed, began campaigning for collective farms. Maybe he pretended to be loyal, but maybe it was for real. But as the Germans came, this campaigning turned out badly for him - someone appeared to rat him out. It's good that my mother stayed. How she managed to raise us through the whole war, I can't imagine. Interestingly, I personally could not escape from Siberia. All the same, I had to go there, but by myself.
How Hryb got to the Chelyabinsk Tractor Plant
The years after the liberation from the Nazis were also woeful for Yan Hryb. The farm was destroyed, the surviving peasants were driven into collective farms, where virtually nothing was paid for their work. In the early 1950s, men and boys from the village began to scatter somewhere.
Yan added himself two years of age and went to Chelyabinsk, where his sister moved to her husband, the military man. There, the guy from Belarus first worked as a groom on a collective farm for more than a year, and then went to work at the Chelyabinsk Tractor Plant. But first, he was sent to study at a local vocational school.
"Chelyabinsk is beyond the Urals, where East Siberia begins. Steppes stretch to the south, and here the trees are low, not like our forests with pine and spruce. And there are frosts from September to May," Yan Hryb describes the nature of the new land.
According to the interlocutor, the people he met outside the Urals also differed from Belarusians, and not all for the better.
"I came across good and responsive people as well, but as they start drinking moonshine, they cannot stop, they all drink without exception. And not only men, women also. And everyone swears badly, probably no one is able to speak without obscene words. At first I couldn't understand these orders, it felt like I was on a different planet," Yan Hryb recalls his life in Russia.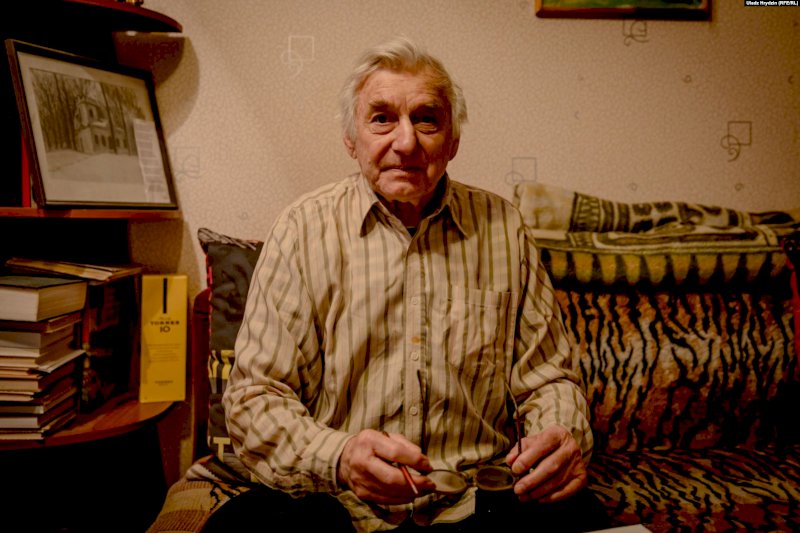 I also learned how Belarusians can stick together.
"In our school in Chelyabinsk, there were many bullies. They could find fault in any small thing, especially when it came to me, a stranger. Yes, and young - I added myself two years of age. And I had to tolerate this, since there was no one to side with me. But somehow I found out that a group of boys from Belarus came to study with us, and, you know, everything miraculously changed. My fellow countrymen quickly put the hooligans there in their proper place, as they always stayed together and defended each other. It got to the point that the words "Belarusians are coming" became an alarm in the school. But what about me? Pride did not let me to just go under their wing. And in the dining room, I allegedly accidentally say to one of the Belarusians: "Pass me the fork, please" in Belarusian. "Oh! So you are our guy, Belarusian!" Since then, all my security concerns have been resolved. This was a lesson for life, such was my first victory".
After Chelyabinsk, the dream of flying in the sky brought Yan Hryb to Blagoveshchensk, where there was a training aviation regiment. He learned to fly well, mastered the Yak-12 and Yak-13, began training on the MiG-17. But soon a strict commission arrived at the regiment, which Hryb didn't pass on in terms of health - he developed a disease of the joints of his legs, from which he still suffers. From Blagoveshchensk, Yan Hryb was supposed to return to Chelyabinsk, at the same tractor plant, but did not stay there forever.
"I saw a stork - and my heart almost stopped"
"As my dream of heaven broke, something inside me broke," Yan Hryb admits. He says, having looked at the dirty houses and smoky shops of Chelyabinsk, he asked himself what he was doing here, and decided to return home to Belarus.
He came home in 1960 and entered the Belarusian State University to study at the Faculty of Physics. In the same year, another drastic change took place in his life, which he also did not foresee.
"It started with nature. I came to Belarus, and for the first time in so many years I saw a stork flying. Nice, slow! My heart nearly stopped. There, beyond the Urals, there are only crows, and here such a proud bird! But disappointment soon came: only five years I was absent, but it felt like I had returned to another country. "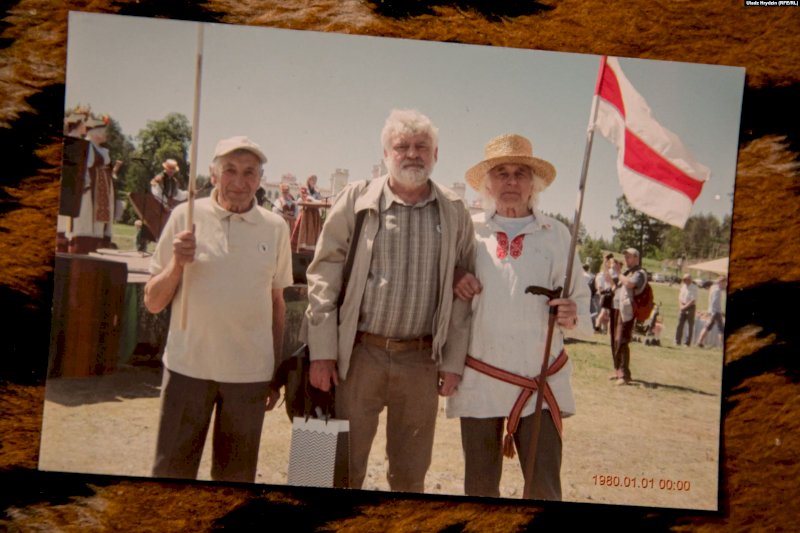 Yan Hryb recalls how painful it was for that no one had spoken Belarusian to him in Minsk. He in Chelyabinsk so dreamed of speaking his native language at home, but nobody spoke it here! He says that he specially went into the store and asked something in Belarusian, and the saleswoman answered him in Russian with Belarusian pronunciation, and her face showed that she was proud of herself. Like, see how urbanized I am now!
"Even in the market, the lady who sells lard answered in Russian. Everyone tried to speak in an urban way, but they looked at me as if I was some uneducated collective farmer. It outraged me so much that if earlier I spoke Belarusian periodically, soon I switched to it completely," says Yan Hryb.
Yan Hryb has spoken only Belarusian since the beginning of the 60s of the last century. When he studied at the university, and then, when he worked at the Integral plant as a foreman, then in college, where he gave lectures in physics in Belarusian. It is clear that in the 90s, when he went into business, all negotiations and all office work were also conducted only in Belarusian.
"When perestroika started in the late 80s and I joined the BPF's "Revival", I didn't have to change anything in myself - I was a completely Belarusian-speaking citizen. My children all speak Belarusian, my granddaughter inspired the whole students group to speak Belarusian, my wife Larysa, whom I divorced, continues to speak Belarusian. Is this not a personal victory? " Yan Hryb smiles.
"No mood for poetry"
In 2005, Yan Hryb published a book of poems "In Your Own Land". Then he published many more poetic works. But for three years now he has not written anything.
"I do not write poetry, perhaps because there is no mood. It's hard to worry about what's happening around," says Yan Hryb, and explains why disappointment is overwhelming him. Not because of the severity of years, not from leg disease, but because after so many years of independence one still has to fight for it, that, like 60 years ago, the Belarusian language is almost inaudible in the streets of Minsk. And that people have to be divided into those who speak Belarusian, and who speak Russian.
"It was Lukashenka who made an obsessed nationalist out of a normal patriot like me," Yan Hryb says.