Girl With Suspected Coronavirus Is Staying At Minsk Infectious Disease Hospital
15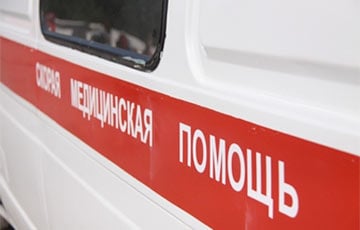 She has recently been to China.
21-year-old Minsker Hanna arrived in Minsk on Monday, January 20, from Shanghai, where she was at the youth festival. According to the girl's mother, her temperature rose to 38.5 yesterday. The family called an ambulance and the girl was taken to Minsk City Clinical Hospital for infectious diseases. Ministry of Health promised to comment on the situation in the near future, onliner.by reports.
Her boyfriend Armen has posted the news that a patient with a suspicion of coronavirus is in the capital infectious hospital. He is one of the first patients of Moscow hospital named after Botkin with suspected coronavirus. The Russian and the Belarusian were flying together from Shanghai.
- Since November 17, Ania was at a youth festival, she came back to Minsk on January 20, - the girl's mother, Tatsiana, says. - On Wednesday, the temperature rose to 38.5. We called an ambulance and described the situation. She was immediately taken to the "infectious disease". They took a blood test, mucus from her nose, and today they did a fluorography and cardiogram.
According to Tatsiana, so far, there is no information about what kind of virus it is. She says that the daughter is treated in the same way as patients with influenza.
- Ania has a high temperature despite they bring it down and give her some kind of antivirus medicine, - the girl's mother says. - God forbid, it is that virus. The risk is high. She was wearing masks everywhere. But she couldn't buy a mask on the way back because they had all been sold. She had four transfers in China, where there were only Chinese on the planes.
The Ministry of Health has promised to comment on the situation in the near future.