Lukashenka About "Belarusian Electric Car": I'll Arrive By Tesla, Park It Nearby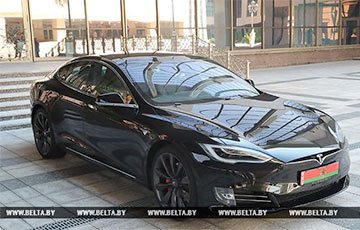 The dictator remembered again about "Musk's gift."
Chairman of the Presidium of the National Academy of Sciences Uladzimir Husakou invited A. Lukashenka to visit representatives of science to see the domestic electric transport and other developments. Lukashenka accepted the invitation and promised to come to the meeting by an electric car Tesla, the press service of the president reports.
- Okay, I'll come by "Tesla" and park it next to it, - Lukashenka said.
We remind that Lukashenka says the famous electric car has been presented by the head of the Tesla company, Elon Musk. As it turned out, Elon Musk himself does not know anything about it.