Journalists From Lukashenka's Pool Service Specially Told To Publish Insults Against Barroso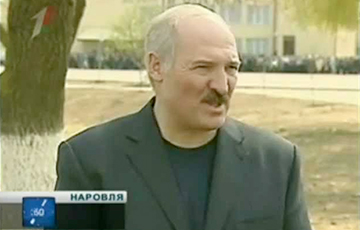 The state media were sure that the dictator's words were just emotions.
An interesting moment from an interview with a former employee of the state newspaper, formerly working in Lukashenka's pool service.
- Sometimes they asked not to broadcast some things, such as the personal argy-bargy at meetings with officials, shoving matches. Or some very frank questions could be discussed, such as the relationship with Russia. Then we were told: this is what we omit, - the interlocutor told tut.by. - And sometimes they asked, on the contrary, to broadcast some emotional things - and it was surprising. I remember how Lukashenka called the head of the European Commission, Jose Barroso, "a jerk". We were sure that Lukashenka had expressed his emotions in a narrow circle. But no, we were told to publish it.
We remind that in April 2011, a quote, said by Lukashenka about the head of the European Commission, José Manuel Barroso, went viral in the media.
- As for such jerks as Barroso and others... Well, who is Barroso? There was a Barroso in Portugal, but they kicked him out and he got a job in the European Commission. The last thing I ever care about is what the European officials blab... There are thousands of them there," - Lukashenka said.
And he commented on attempts to impose economic sanctions against Belarus:
- They're just scoundrels. So I do not want to talk about any Barrosos and other "jerks" and "thugs" and so on...