Did They Lean On Lukashenka Regarding Gas?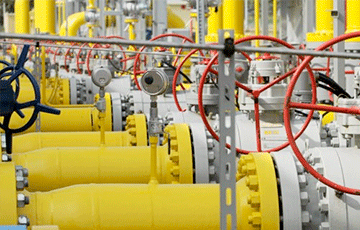 The dictator approved the introduction of amendments to the gas contract with Russia.
Lukashenka approved the introduction of amendments to the agreement with Russia on the procedure for setting gas prices for Belarus. This is stated in the decree, published on the national legal Internet portal, Belsat reports.
"To approve the draft Protocol on Amendments to the Agreement between the Government of the Republic of Belarus and the Government of the Russian Federation on the procedure for pricing (tariffs) for the supply of natural gas to the Republic of Belarus and its transportation through pipelines located in the Republic of Belarus, dated November 25, 2011, as a basis for negotiations," - the document says.
Lukashenka authorized the government of Belarus to hold talks on the draft protocol, "allowing, if necessary, to make changes that are not of principle nature".
Lukashenka's decree says nothing about the content of the protocol.
In the gas issue, official Minsk demands from Moscow to reduce the price to the level of Smolensk region. However, the Kremlin emphasizes that without addressing the issues of union construction (including the creation of supranational bodies), Belarus may not count on such a scenario. On December 24, Lukashenka said in an interview with "Echo of Moscow," that Russia wants to raise the price of gas for Belarus to $152 per thousand cubic meters in 2020 (in 2019, it was $ 127 per thousand cubic meters). So far, Belarus and Russia have agreed on the gas price only for January and February - it remained at the level of 2019.