Yauhen Afnahel: There May Be Different Scenarios Of Changing Power In Belarus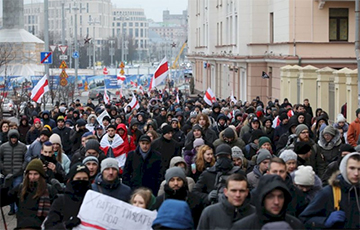 However, there is one key condition for that to happen.
Coordinator of the European Belarus civil campaign Yauhen Afnahel said to BelaPAN that there might be different scenarios for the change of power in Belarus during this crucial year, the press service of the civil campaign reports.
"We have already said and confirm that we will participate in the presidential campaign, using it in this year, which is crucial for Belarus. We believe that it's possible to change the power this year. The key point and the necessary condition for the change of power is street protests. How it will happen, in what way it will be expressed, will be known at the right time," - Afnahel said.
"We got to see and think, there are many leaders in Belarus, ready to replace Lukashenka... There may be different scenarios," - the activist said.