It Is Proposed To Introduce Military Service "On Deferred Terms" In Belarus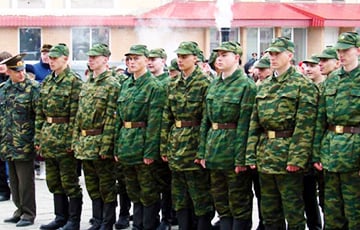 The officials have been instructed to work on this issue.
An introduction of determent of the draft for young specialists in agriculture has been proposed to Lukashenka. The proposal was voiced at a meeting on agriculture in Vitsebsk region, the Pool of the First telegram channel reports.
In response, the dictator recalled his longstanding proposal. He suggested giving some categories of young men the opportunity to serve every year for a month and a half or two months: representatives of the agro-industrial complex - in winter, all the rest - in summer.
The officials were instructed to work on the issue and develop the best option.