Ales Krutkin Arrested For 15 Days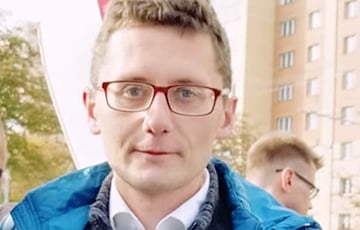 The European Belarus activist tried for defending independence.
The activist of the European Belarus civil campaign was tried for participation in the peaceful rally to defend independence, held in Minsk in December last year, the press service of the civil campaign reports.
The trial was held behind closed doors. The information about it became known only after the activist was taken to the local temporary detention facility.
Ales Krutkin was detained on January 27 in Vitsebsk. He spent a day behind bars and today was transferred to Polatsk, where the trial took place.