Lukashenka Proposes That Rich "Pinch Off" Into Fund For Young Specialists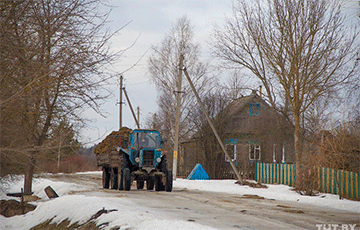 The dictator proposed a "method to save the villagers".
He said this at a meeting with agrarians, BelTA informs.
"There are many rich people. Ask them for a little bit, let them pinch off into this fund, understanding that we need to save the villagers. And you will support young specialists from these funds. Or you can find some other option. But don't even think about the budget. I advise you not to get into the regional budget either," - Lukashenka said.
We remind that today Lukashenka said that Vitsebsk region must return $1.5 billion to the national budget.