Lukashenka Demands From Vitsebsk Region To Return $1.5 Billion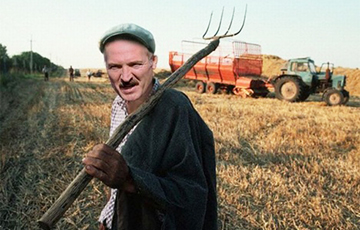 The dictator has said that they will start paying off debts next year.
Vitsebsk region has accumulated serious debts in the agricultural sector, but they have not yet decided what to do with them. Lukashenka demanded to return the money somehow, the press service of the dictator reports.
According to Prime Minister Siarhei Rumas, the agro-industrial complex of Vitebsk region has accumulated debts of Br3 billion. Specialists have been working out various options for dealing with this debt, but no single solution has been found yet.
- Despite all the macroeconomic stability, we have enough problems in the economy, so we should proceed from this, - Lukashenka stressed. - Either leave these debts in the collective and state farms (we will defer them, and banks will treat them normally during the deferral period, not counting coefficients), or we will transfer these debts to the parent enterprise, or accumulate them in the agency (among the proposals - to create an organization for debt management. - note).
The dictator has been offered to make "technical clearing" of balances of the enterprises, so that they had no debts on balances. This would automatically improve the solvency ratios of enterprises and make them more attractive borrowers.
- Work out the issue (if possible) to accumulate debts in the agency, - Lukashenka said. - But they (enterprises. - note) must pay at least a cent, a ruble. Let us tell them this year: let's see how you work, we will not touch you. From January 1 next year they must pay at least a rouble, they must know that the debts must be paid, no writing off!
Lukashenka reminded that Belarus is now losing a lot of money on the background of the tax maneuver in Russia, so it's very important to look for reserves in all directions.
- The question is to save the region and the villagers. And in order to save them, you need to get them united there and make them work. And to pay them money. And to tell them that this year, you have to supply milk and meat to the parent enterprise come hell or high water. Or not? The war is on, and you're rattling along, - Lukashenka criticized the situation.