Minsk Dambrouka Supported Svetlana Alexievich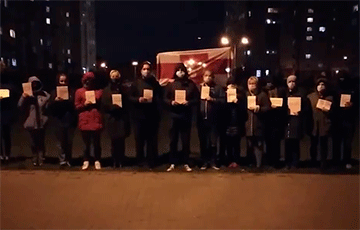 Video fact.
An event in support of Svetlana Alexievich took place in Minsk Dambrouka.
We remind that earlier unknown people in masks tried to get in Svetlana Alexievich's house. The Nobel Prize laureate in literature has temporarily left Belarus and moved to Germany.
The video was published by the Charter-97 telegram channel.