Yandex.Taxi Promised To Help Heroic Driver, Who Saved Minsk Citizen Rrom Riot Police
17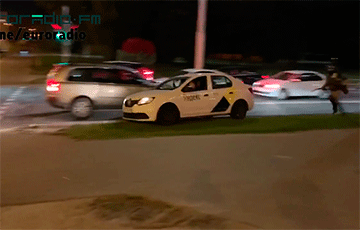 The service has responded to the request of 30 thousand Belarusians.
The Yandex.Taxi service responded to a petition in which the author asked to reward the man who had taken away a participant of the protest rally - an 18-year-old student - from law enforcement officers.
"He [the cab driver] deserves recognition and gratitude. <...> He saved him not only from detention, but also from potential torture, physical and moral pressure and God knows what else," - the petition said. It was signed by 30 thousand people.
"Thank you for worrying about the driver, we think that he is aware and genuinely moved. We do not know who he was - it is impossible to identify the number of the car from the video, and judging by media reports, the driver was not on order. But we will be ready to help him if it is necessary," - Yandex.Taxi assured.