Radio Svaboda: European Council To Adopt Tougher Resolution Against Lukashenka
9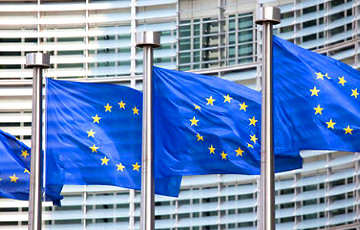 Quotations from the project have been published.
Today a two-day summit of the European Union leaders within the European Council begins in Brussels. Radio Svaboda has received a draft resolution on the case of Belarus.
Radio Svaboda correspondent in Brussels Rikard Yuzvyak reports that today, after discussing the text of the resolution, its wording may change in a more dramatic direction.
The resolution on Belarus, in particular, states:
"The European Council condemns the unacceptable violence by the Belarusian authorities against peaceful demonstrators, as well as arbitrary arrests and detentions after the presidential elections, which were neither free nor fair.
The European Council reaffirms that the people of Belarus have the right to determine their future freely, via free and fair elections without outside interference.
The European Council calls on the Belarusian authorities to end violence, reduce escalation, release all political prisoners and initiate a comprehensive national dialogue.
The Council calls for a decision on restrictive measures in the coming days".
Previously, congressmen from the Republican and Democratic Parties submitted to the U.S. Congress a bill to update the Act of Democracy in Belarus since 2004 and introduce sanctions against the Belarusian authorities responsible for human rights violations, and members of their families, as well as the Russians, who help the Belarusian leadership in suppressing freedoms.