Narodnaya Volia Employee Detained In Minsk
2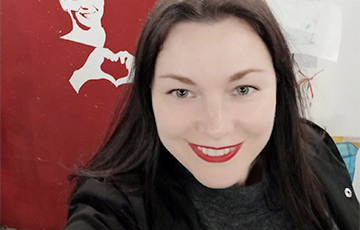 Anastasia Sharkevich has been taken to the Frunzenski district police department.
This morning the police came to the house of Narodnaya Volia advertising manager Anastasia Sharkevich, Narodnaya Volia reports.
Now she is in the Frunzenski district police department of Minsk. It is not yet known what caused such actions of the law enforcers. However, her laptop has been seized.
Before joining Narodnaya Volia, she worked at the Belteleradiocompany, the STV and Mir TV channels, which she left after the presidential election for political reasons.
Recently, several TV workers who left state TV after the elections have been detained and sentenced to days of arrest. Dzmitry Siomchanka, a former propagandist and participant of Lukashenka's pool, was arrested for 15 days.