Residents of Hrushauka Defended the Creator of the Courtyard Chat
4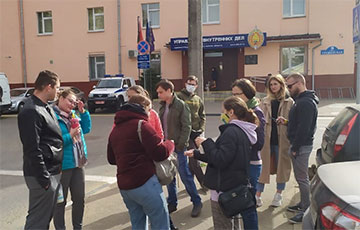 People went to a rally near the police station after his detention
The apartment of the creator of the Hrushauka courtyard chat was searched. Today, at about half-past eight in the morning, security officials came to the apartment of Dzmitry, the creator of the Hrushville channel.
An acquaintance of the detainee confirmed the information about the search to Onliner: early in the morning, Dzmitry sent an SMS with a request to be an attesting witness. The man's wife said that he is now in the Maskouski district police department, where he was asked to come after the search.
Channel "Hrushville" is dedicated to the Minsk micro-district Hrushauka. They discuss problems and share news and thoughts about what is happening in the region, city, and country.
After the news of the incident, several micro-district residents came to the police building, where Dzmitry is now located, to support the neighbor. The residents of the house have already started collecting money for a lawyer. In literally an hour, they collected 600 rubles.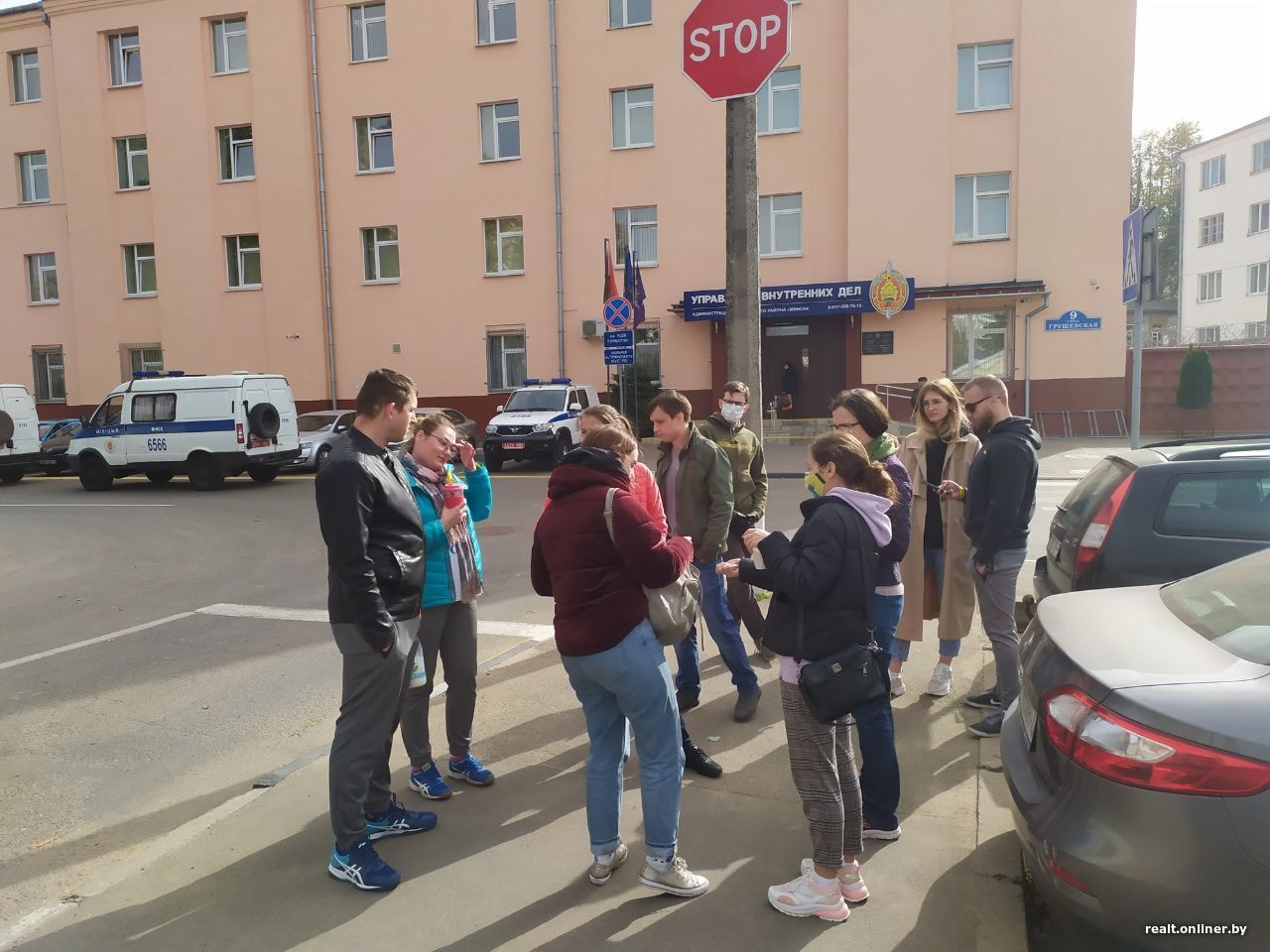 Dmitry's lawyer Anton Hashinski told Onliner that the search was carried out as part of a criminal case. The status of the man is still unknown.
- During the search, devices were seized. I'm not allowed to see Dzmitry yet. We wait.
The press secretary of the Ministry of Internal Affairs of Minsk, Natallia Hanusevich, told Onliner that Dzmitry was taken to the Maskouski District Internal Affairs Directorate for proceedings. The police promised to provide more detailed information later.
At about 13:00, Dzmitry left the police department building, explaining that the search in his apartment was carried out within the framework of a criminal case on organizing mass riots. He also noted that he was not detained, but was invited to the police department for an interview. According to him, during the search, the policemen behaved politely, did not break into the apartment, waited until he took the child to another room. The man's mobile phone, laptop, and several pen drives were seized and sent to the Investigative Committee for verification.
- I didn't hide anything from the police; I explained that we are not radicals: we have an absolutely peaceful community. I have no criminal allegation; I am a free person. Now I will go home and calm my spouse.