Gitanas Nauseda: EU Should Prepare Aid to Belarus for the Period After Lukashenka
15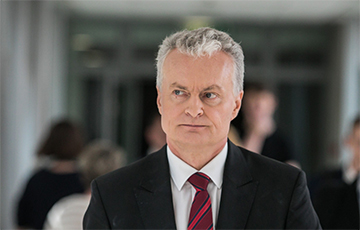 The President of Lithuania addressed the EU summit.
The European Union should prepare plans to help the people of Belarus for a time after Lukashenka's departure, preventing third countries from interfering in the situation. This opinion was expressed on Thursday by Lithuanian President Gitanas Nauseda upon his arrival at the EU summit, Radio Svaboda reports.
"We must develop measures to support the people of Belarus in the period after Lukashenka. We must convince the Belarusians that we are ready to help them, support the economy, expand access to the European market, facilitate access to credit, simplify the visa regime," Nauseda said and added that he considers "interference of Russia and third countries" in Belarus' situation unacceptable.