Leanid Zaika: Lukashenka May Resign "for Health Reasons"
87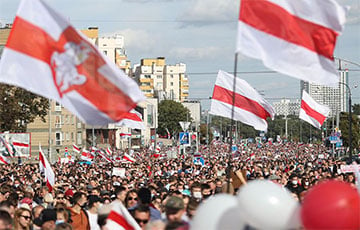 A nomenclature coup is likely in Belarus.
The head of the analytical center "Strategy" Leanid Zaika outlined for Salidarnasts the likely, in his opinion, options for resolving the political crisis in the country.
- It is obvious that Lukashenkф's regime is outdated and is a fragment of the USSR. In my opinion, several variants of the development of the situation in Belarus are possible.
Firstly, Lukashenka voluntarily takes a long-term vacation. Instead, technical duties are temporarily performed by the government. The State Council is being created, which will include both experienced managers and people of the new generation, technocrats, and IT specialists.
I think the Kremlin is already oriented towards this option. Why did Lukashenka go to meet with political prisoners at the KGB? Apparently, Putin gave him two months to stabilize the situation in Belarus. Therefore, Lukashenka needs to do something urgently.
Most likely, in my opinion, Lukashenka will resign "for health reasons." First, living in such stress is really hard. Even observing from the outside is not easy, and being inside the process is even more so.
Secondly, a variant of a nomenclature coup is possible. Some of its representatives have already crossed the other side of the barricades: the former Minister of Culture, the former Ambassador to the United States, and the head of the Hi-Tech Park.
No matter how the situation in the country develops, it has one end: whatever Aliaksandr Ryhoravich does, he will go into the past.