TV presenter Kakhno Fined For "Refusing To Get Out Of Car" On Day When He Was Staying In Akrestsina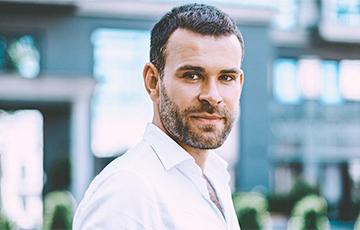 The theater of absurdity continues.
A trial under Article 23.4 of the Code of Administrative Offences (Disobedience) has been held against TV presenter Dzmitry Kakhno again, tut.by writes.
Dzmitry's case is under the jurisdiction of judge Katsiaryna Murashka. The report says that in the evening of September 11, when he was outside the building in Zaslauskaya Street, "with intent to disobey the lawful demand of an official," namely an employee of the Central Department of Internal Affairs Aliaksandrovich, Dzmitry "categorically refused to get out of the car" and go to the Department of Internal Affairs to be tried "on suspicion of committing an administrative offense". At that, he was gripping hold of the car seat and planting his legs against the car.
According to the protocol, this happened when Dzmitry Kakhno was supposed to be at the detention center in Akrestsin street. We remind that he was tried on September 3 and released on the 14th.