People's Ultimatum: Belarusians Addressed Factory Workers
6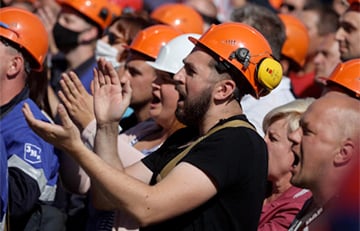 Now it is important to be united.
Residents of Hrodna appealed to the workers of the enterprises with a call to support the People's Ultimatum, the "Basta!" telegram channel reports:
"By October 25, the regime must meet 3 obligatory requirements:
- Lukashenka must leave.
- Violence in the streets must be stopped completely.
- All political prisoners must be released.
Dear factory workers, you are our pride! We, not indifferent residents of the free city of Hrodna, want to support you and show that you are not alone.
Now it is important to be united and only together to head for victory! All Hrodna, all Belarusians support you.
Only together we will be able to restore the law and build New Belarus! - the telegram channel reader writes.