Best Belarusian Chess Player Called For Lukashenka's Resignation
6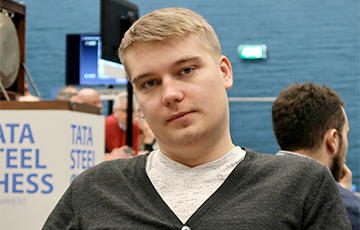 Uladzislau Kavaliou has called for new elections.
International Grandmaster and the first in the ranking of Belarus chess player Uladzislau Kavaliou has signed the letter demanding the resignation of Aliaksandr Lukashenka, Trybuna reports.
Uladzislau Kavaliou is among the top-100 best chess players in the world. Seven-time champion and multiple winner of Belarus among young men at different ages. Three times he has won the championship of Belarus under 20 years old at the age of 15 years (2009), 17 years (2011) and 18 years (2012). Multiple champion of Belarus in rapid chess among young men. In 2005, at the age of 11, he shared 1st-2nd place in the Rapid Chess Cup of Belarus among men. Twice participated in the prestigious international youth tournament "Young World Stars" in the city of Kirishi (Russia) in 2008-2009.
Participant of the World Chess Olympiads in Istanbul (2012), Troms (2014), Baku (2016) and Batumi (2018) as part of the Belarusian national team, European team championships in 2013. (Warsaw), 2017. (Crete) and world championships in 2017. (Khanty-Mansiysk), Champion of the Republic of Belarus in 2016. Master of Sport International Class of the Republic of Belarus.
Aeroflot Open Champion (2018). 3rd place in the super tournament Dortmund (2018). Participant of the super-tournament in Wijk aan-Zee (2020).
More than 800 people have signed the statement. The full list can be found on the website of the Free Association of Athletes of Belarus - right here.