Nikolai Svanidze: Lukashenka Is Doomed To Leave, Even Putin Doesn't Need Him
58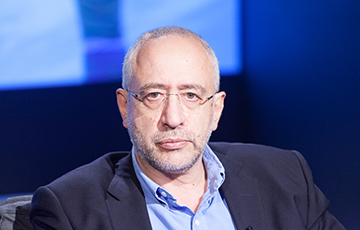 The dictator has become completely illegitimate.
Russian journalist and historian Nikolai Svanidze spoke about the doom of Lukashenka's regime.
"They have drowned (Kremlin strategists - edit.) in support of one person who is not legitimate in his country, who allows his security officials to promise to shoot live ammunition at his own population," says Nikolai Svanidze on Echo of Moscow. "The one for whom no one voted. The one whom nobody needs. The man who is doomed to leave, whom Putin himself does not need. Absolutely.
Because he is absolutely useless. Even no agreement can be concluded, because he is illegitimate. What to do with his signature, where to put in the end? I apologize. Nowhere. It won't make any difference.
Whose signature is this? Whose? A dictator who is not needed by his own country. And we kind of support him, we said that we would back him up.