Legendary Nina Bahinskaya Joins Women's March
7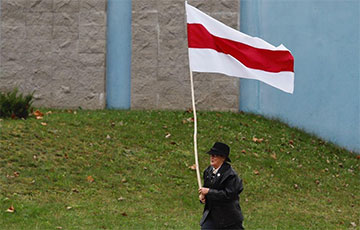 The participants of the action joyfully greeted the 73-year-old activist.
The Women's March is now underway in Belarus.
Legendary activist Nina Bahinskaya has joined the march. A column of women is marching along Independence Avenue towards the center of Minsk, Nasha Niva writes.
Important to note, Nina Bahinskaya is a frequent goer to the protest marches, women's and not only.
The website Charter97.org provides live coverage of the March.