'Look Out Of Window Instead Of Watching TV!'
2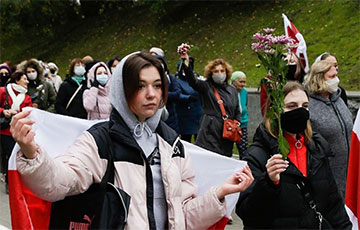 The Women's March in Minsk is moving along Independence Avenue.
Women's march and Youth march are currently underway in Belarus.
"Look out of the window instead of watching TV!" the women are chanting as they march along Independence Avenue in the area of the Academy of Sciences.
The website Charter97.org provides live coverage of the March.