West Stopped Contacts With Lukashenka Regime
7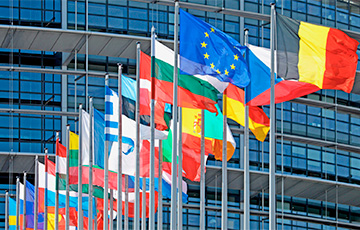 At least, open sources do not report such contacts.
After a telephone conversation between Minister Makei and Head of European diplomacy Josep Borrell on October 9, political contacts between the Western countries and the Belarusian leadership practically ceased, the website thinktanks.by writes.
At least, open sources do not report such contacts.
On October 12, the Council of the European Union adopted another statement on Belarus, which says that the EU is ready to take further restrictive measures against enterprises and high-ranking officials, including Aliaksandr Lukashenka, if the situation in the country does not improve. As it became known later, the German Foreign Ministry was the initiator of Lukashenka's inclusion in the sanctions list.
On October 13, it became known that Switzerland had joined the sanctions previously introduced by the European Union against 40 Belarusian officials.
On October 15, during a press conference, US Secretary of State Mike Pompeo mentioned Belarus. He expressed support for the Belarusian people, "who continue to call the Belarusian leadership to account for the infringement of democracy," and also once again demanded the release of the American citizen Vital Shklyarau.
This week, the fourth hearings in the European Parliament on the situation in Belarus took place in the last two months. During the hearings, representative of the European External Action Service Luc Devin said that a peaceful resolution of the situation in Belarus is extremely important for the EU. He also spoke about the EU's intention to provide substantial financial and other support to Belarus in the event of democratic reforms. The European Parliament also discussed ways to prosecute the Belarusian security officials.