Students Of BSU Law Faculty Went Out For Solidarity Event
1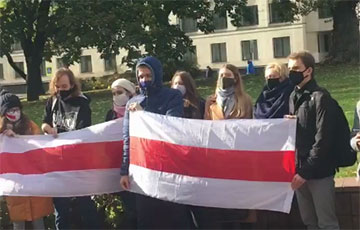 Belarusian universities have been gripped by a wave of new protests.
Daily protests against the illegal power of usurper Lukashenka continue in Belarus.
Law students of the BSU law faculty have started a solidarity rally, the Charter-97 telegram channel reports.
We remind that the leadership of two capital and one Brest higher educational institution has been changed today.
After that, students of the Minsk State Linguistic University and BrSTU went out to protest.