Belarusian IT Professionals Declare Joining Nationwide Strike
15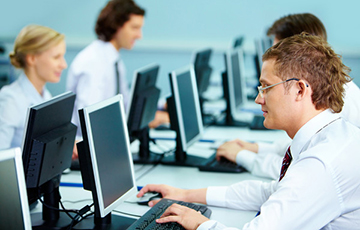 The strike will begin on October 26 if Lukashenka does not fulfill the terms and conditions of the People's Ultimatum.
Workers of the IT-sphere of Belarus announced their joining the Nationwide Strike since October 16, reports the "Basta!" Telegram channel:
- We, IT workers, seeing the lawlessness taking place in the country, cannot stand aside, and support the demands of the PEOPLE'S ULTIMATUM.
If they are not met, we will join the NATIONWIDE STRIKE.
BY JOINING THE STRIKE WE:
1. Reduce financial contributions to the state budget.
2. Show solidarity with the people of Belarus.
OUR FORMAT:
1.26 OCTOBER all IT workers take UNPAID LEAVE and take to the streets:
- They go to the HTP and require a conversation with V.V. Yancheuski
- Form a chain of solidarity near offices or houses
- Go out to their yards and communicate with neighbors
2. We will take unpaid leave EVERY MONDAY and join peaceful protests DAILY, increasing the number of days off at our own expense - until our demands are met.
Our strength lies in solidarity and transparency. Let everyone see how many of us there are! Use the hashtag #ITstrikesback to declare your position in the social media.
WE BELIEVE! WE CAN! WE SHALL WIN!