March Of People With Disabilities Took Place In Minsk
17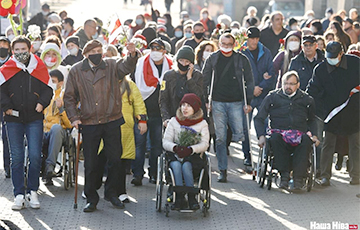 A column of protesters marched through the city center.
The March of People with Disabilities took place in Minsk today. The protesters gathered in Independence Square, and marched from there in a procession through the city.
Charter97.org covered the March online.
16:06 The protesters reached Kastrychnitskaya Square and began to disperse. The March is over.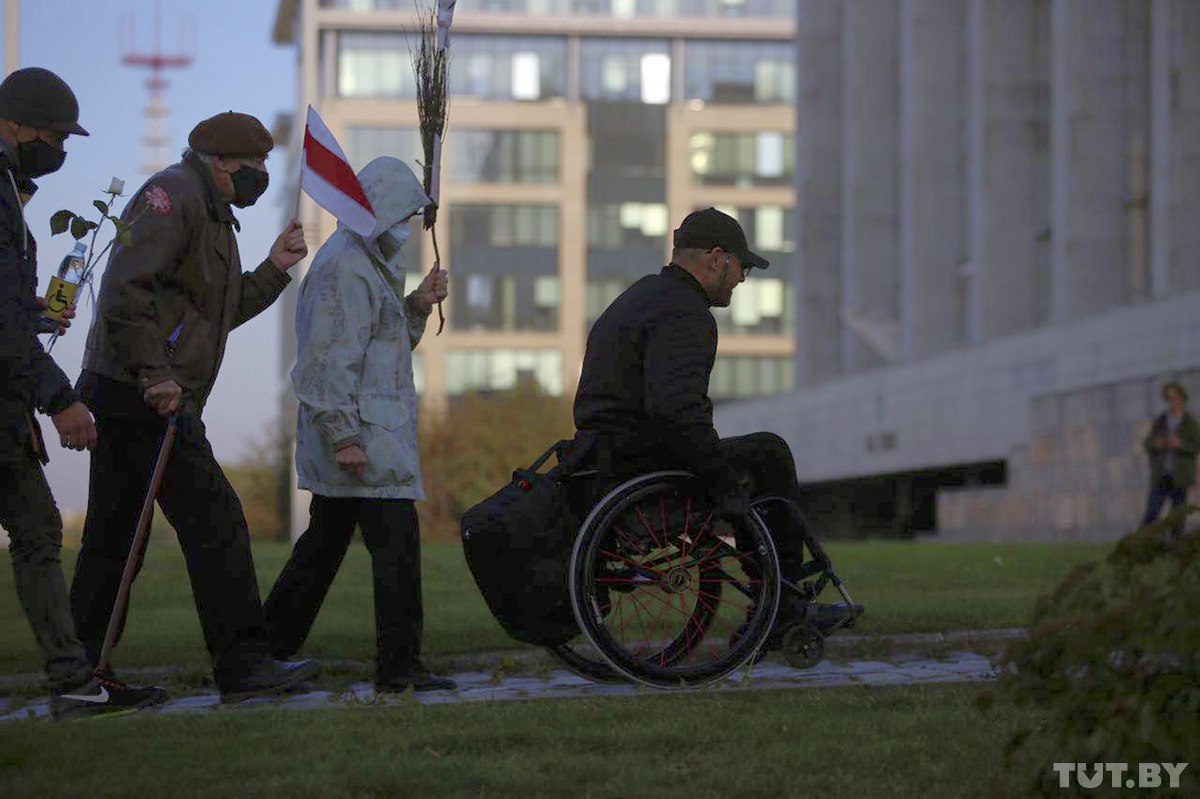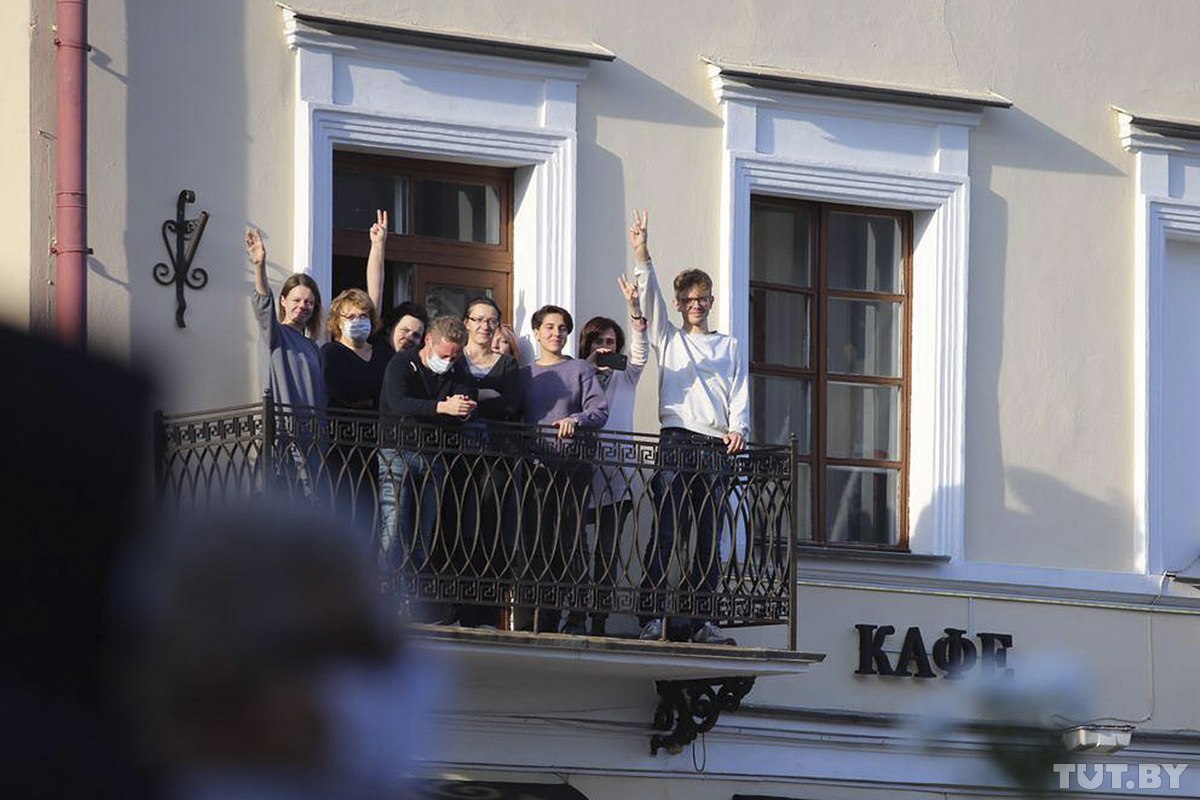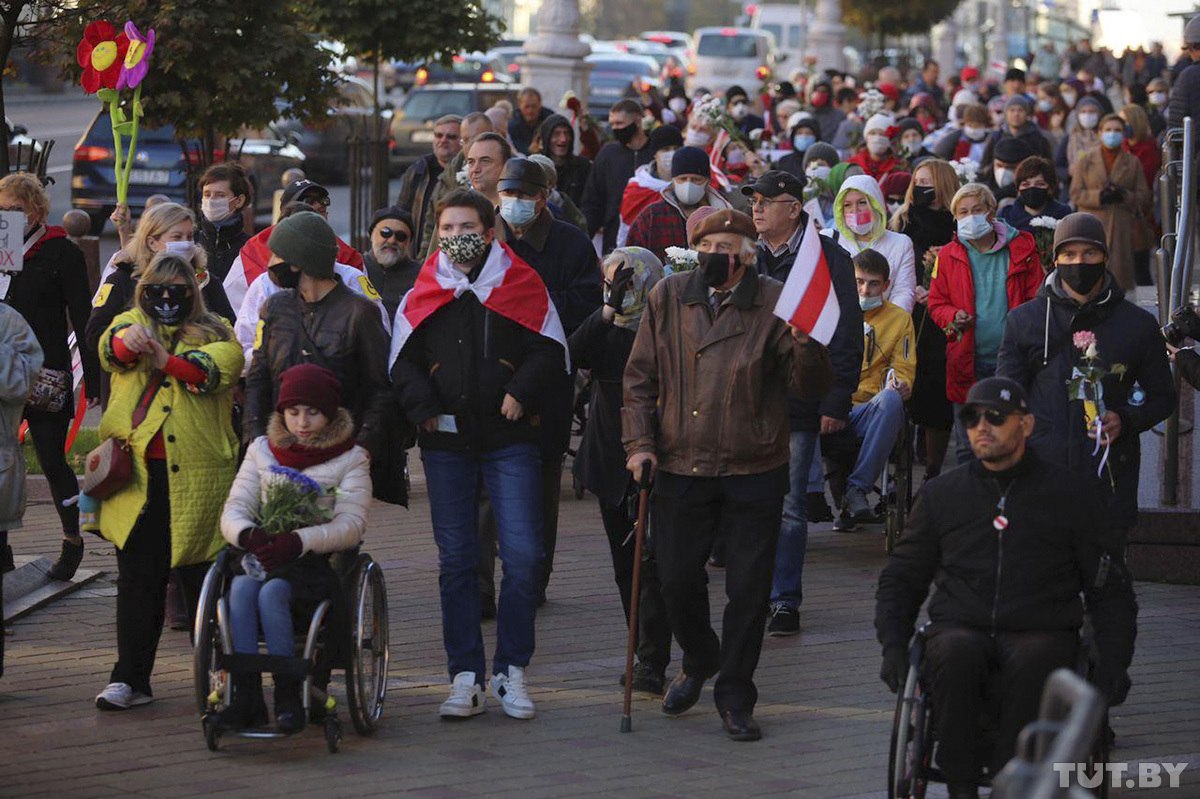 16.03 Participants of the action reached the Palace of the Republic, from the side of Engels Street.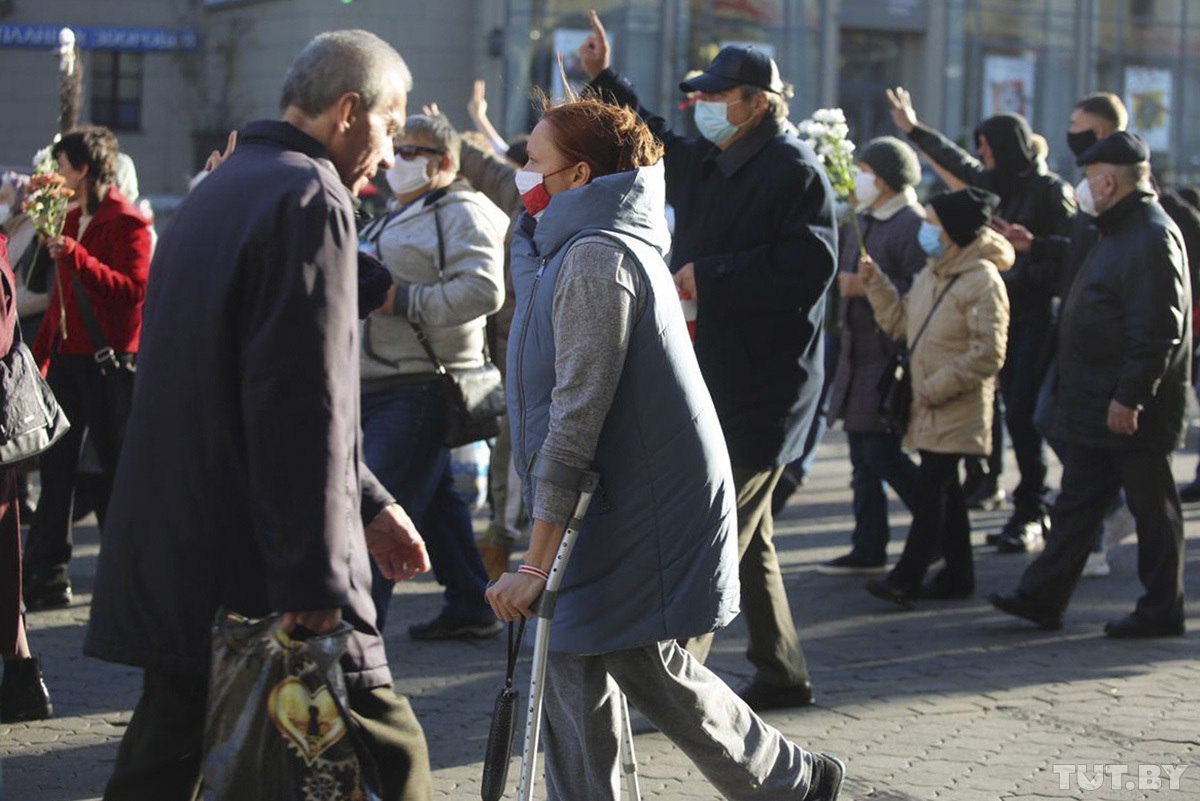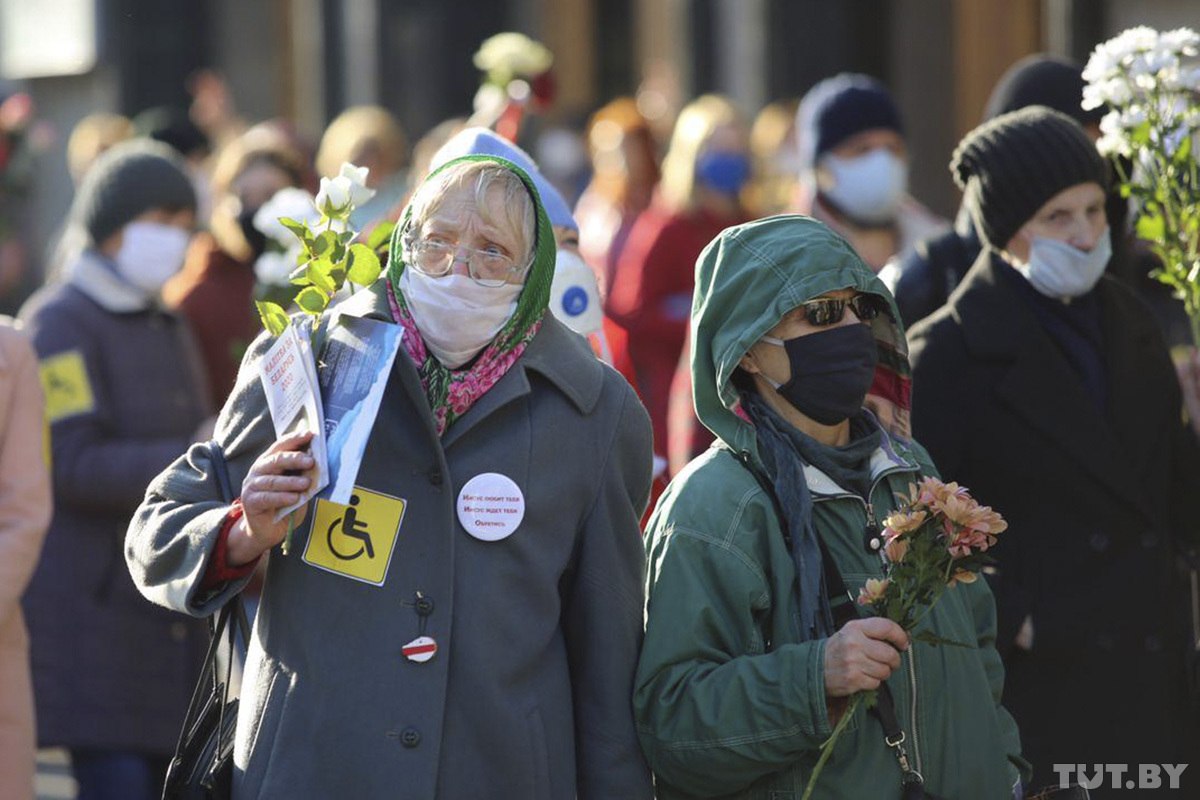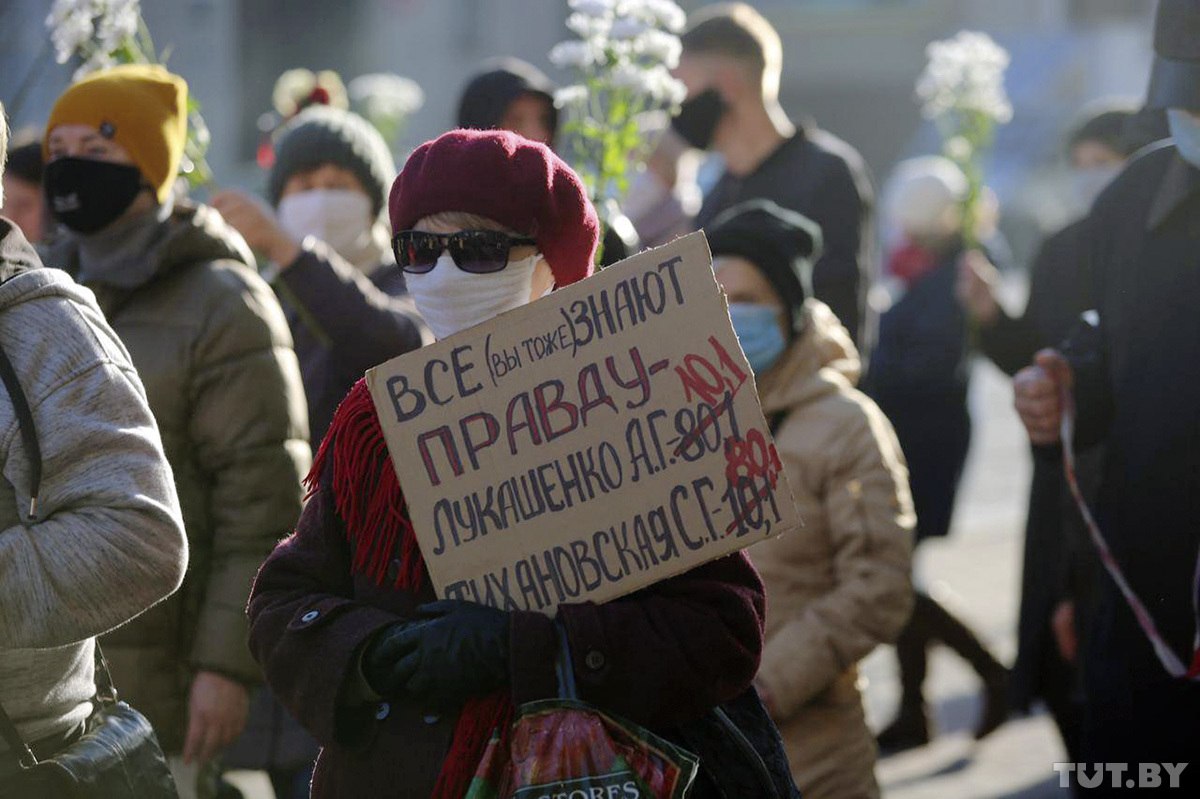 15.57 New photos from the March, after the column turned towards Niamiha.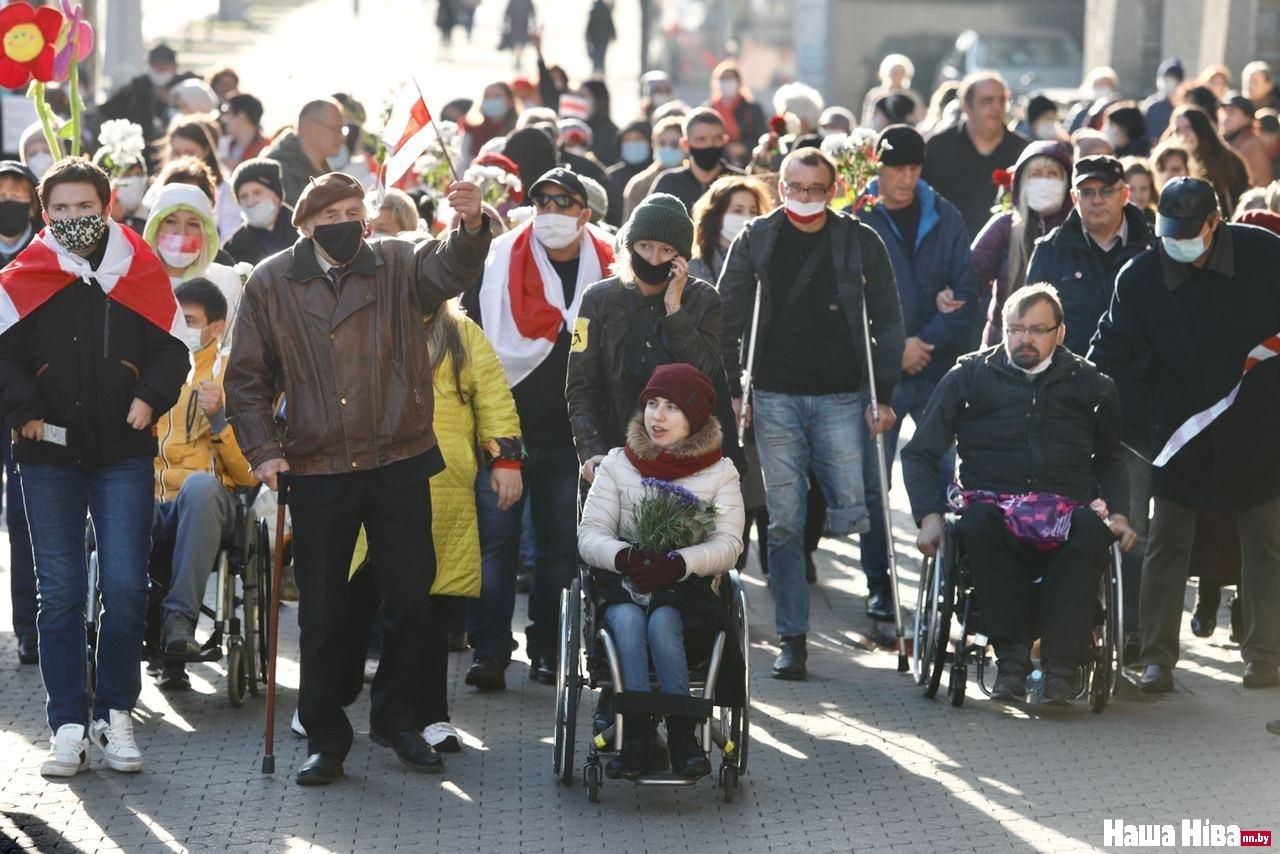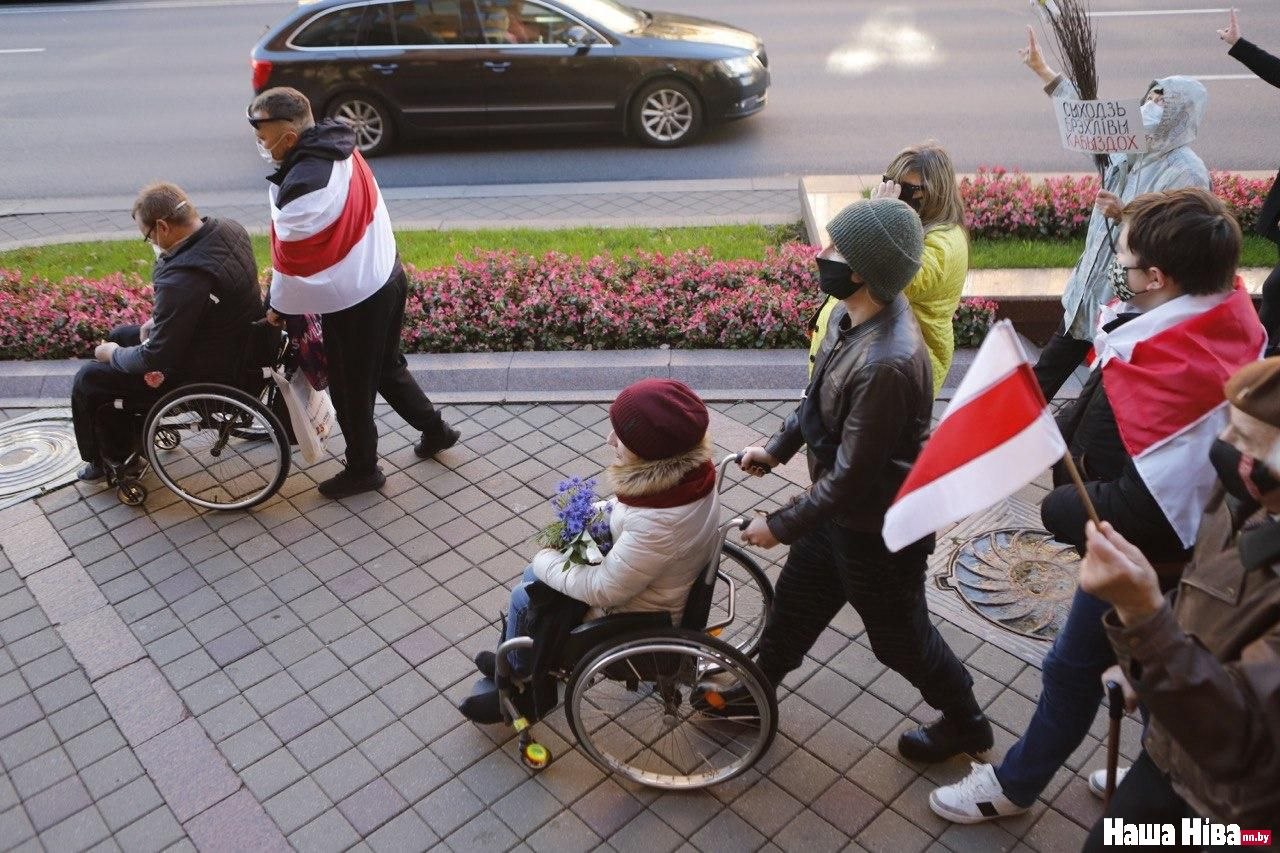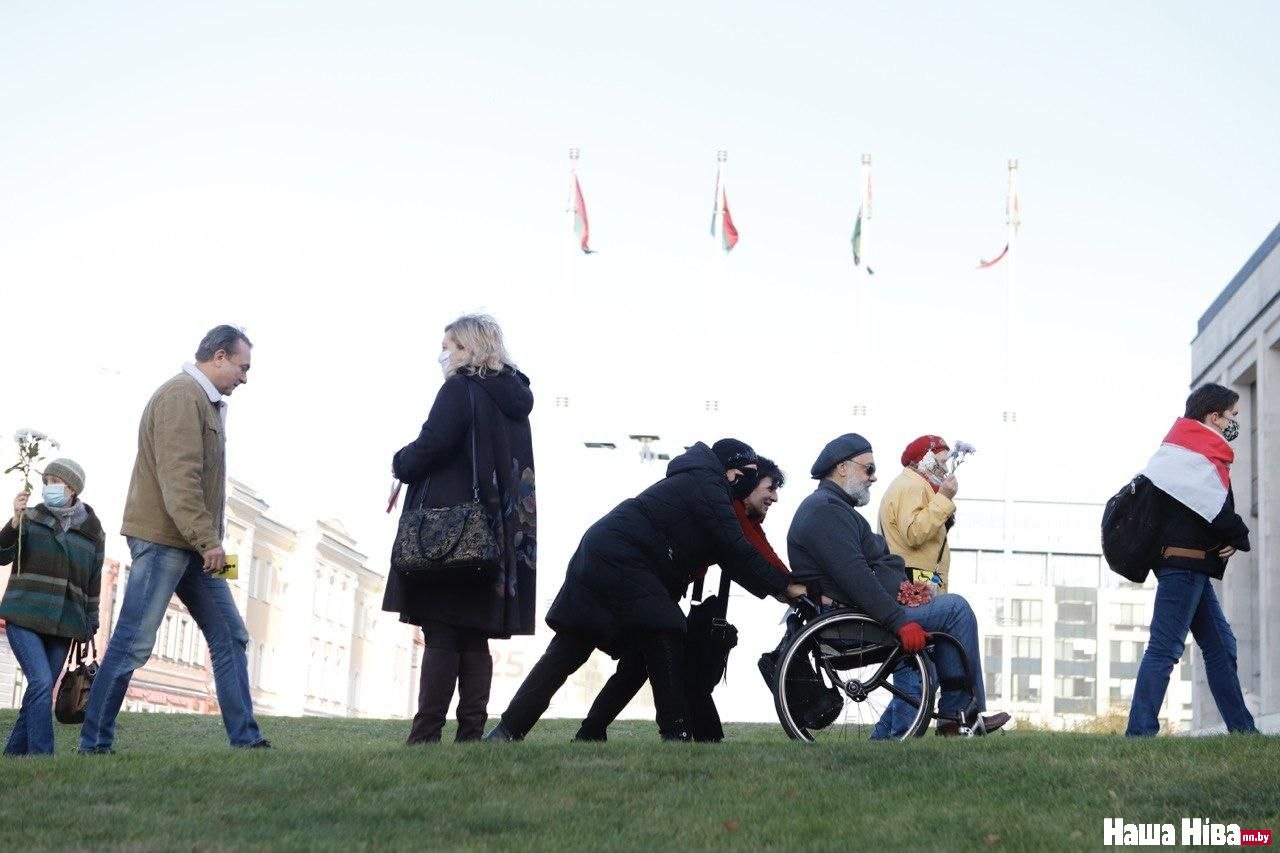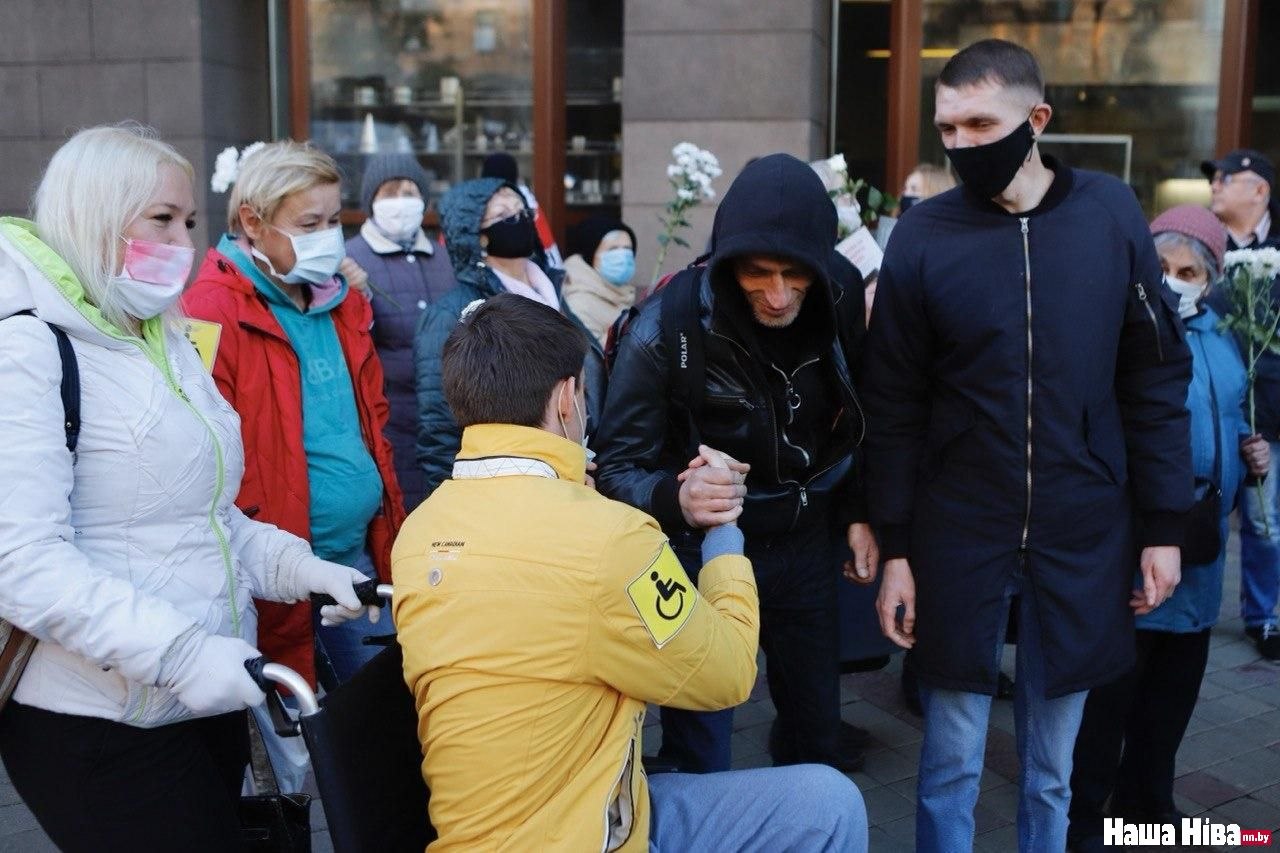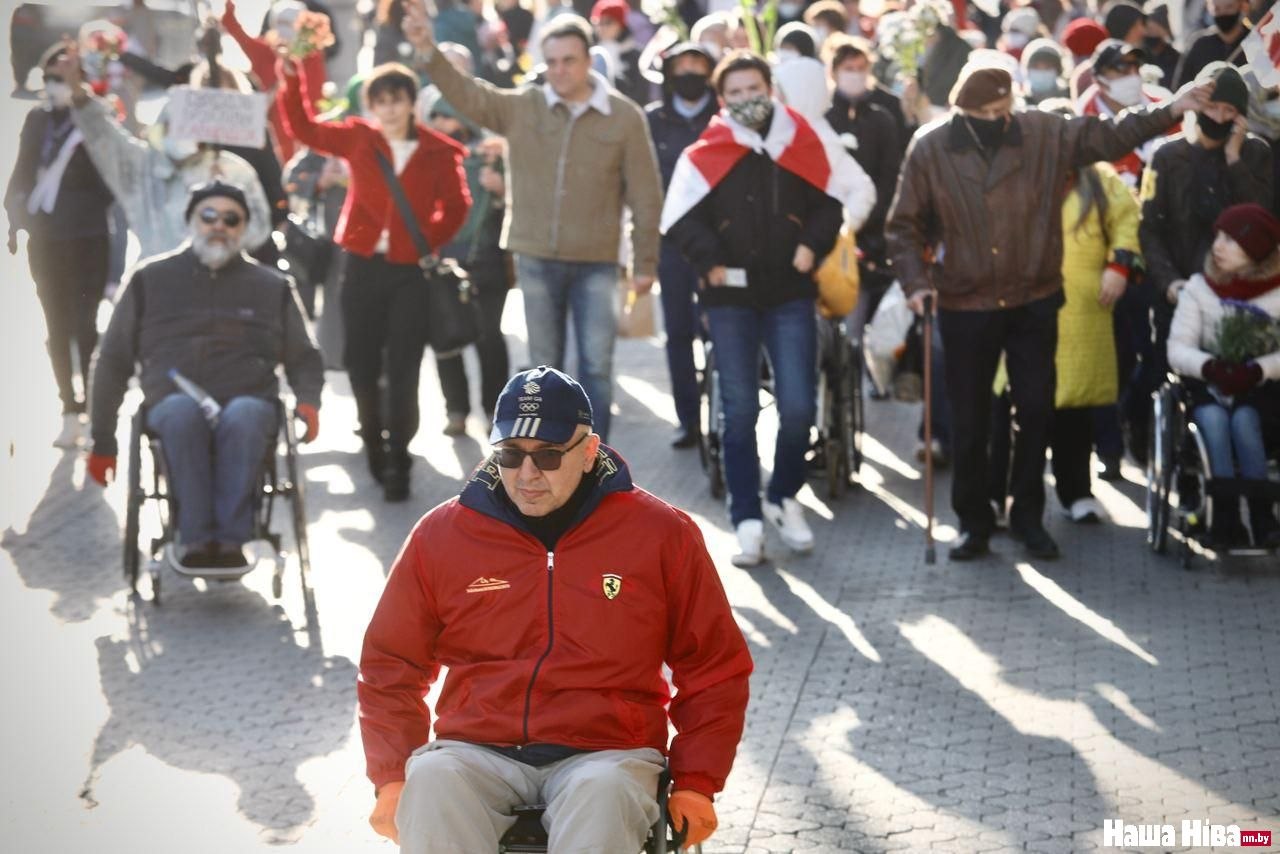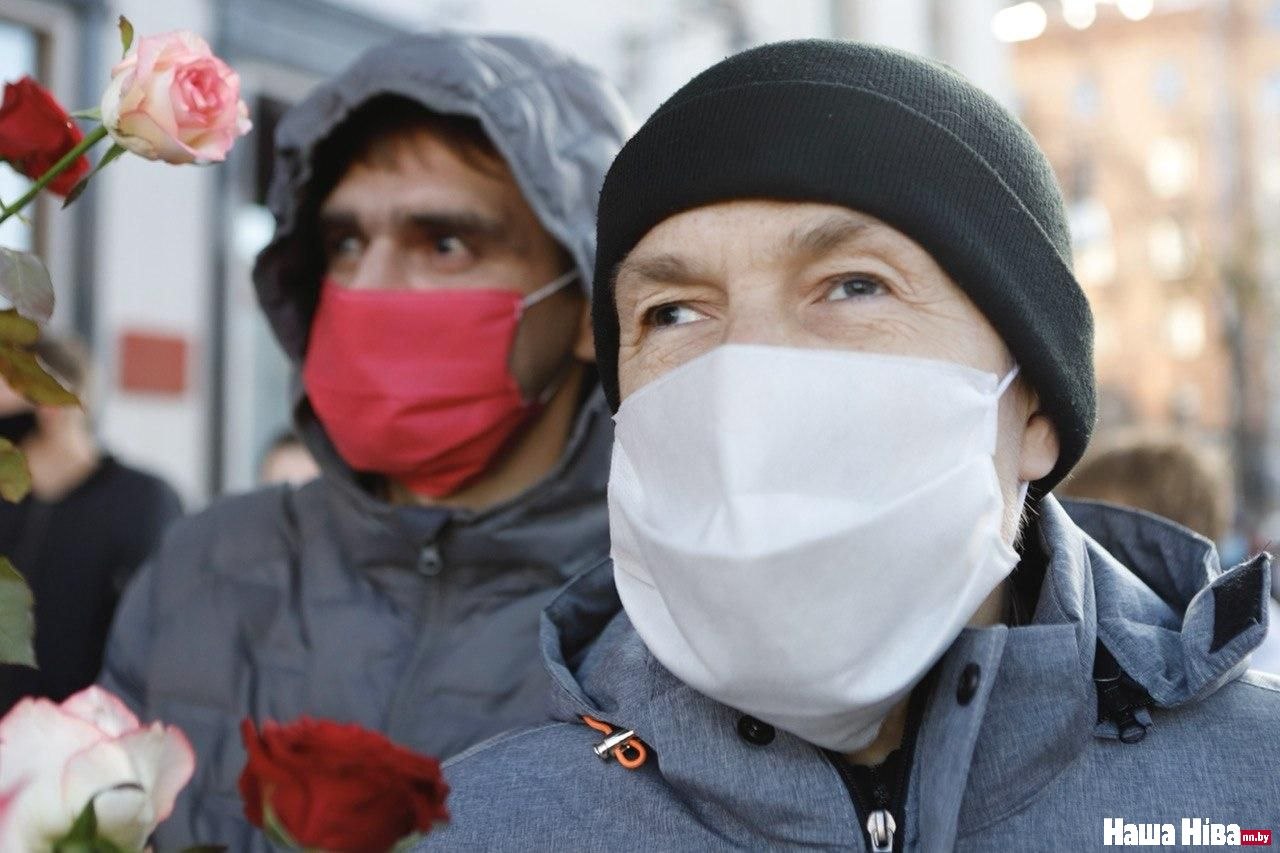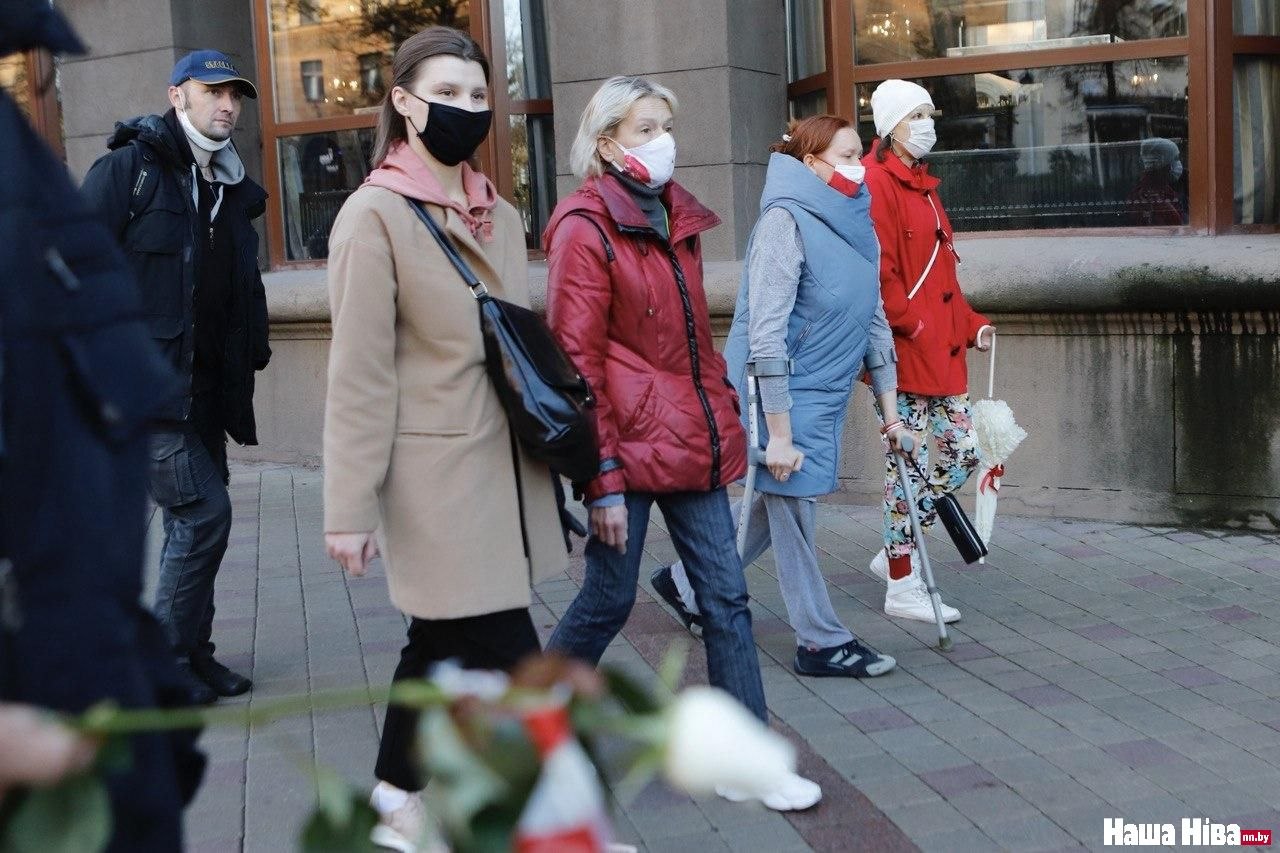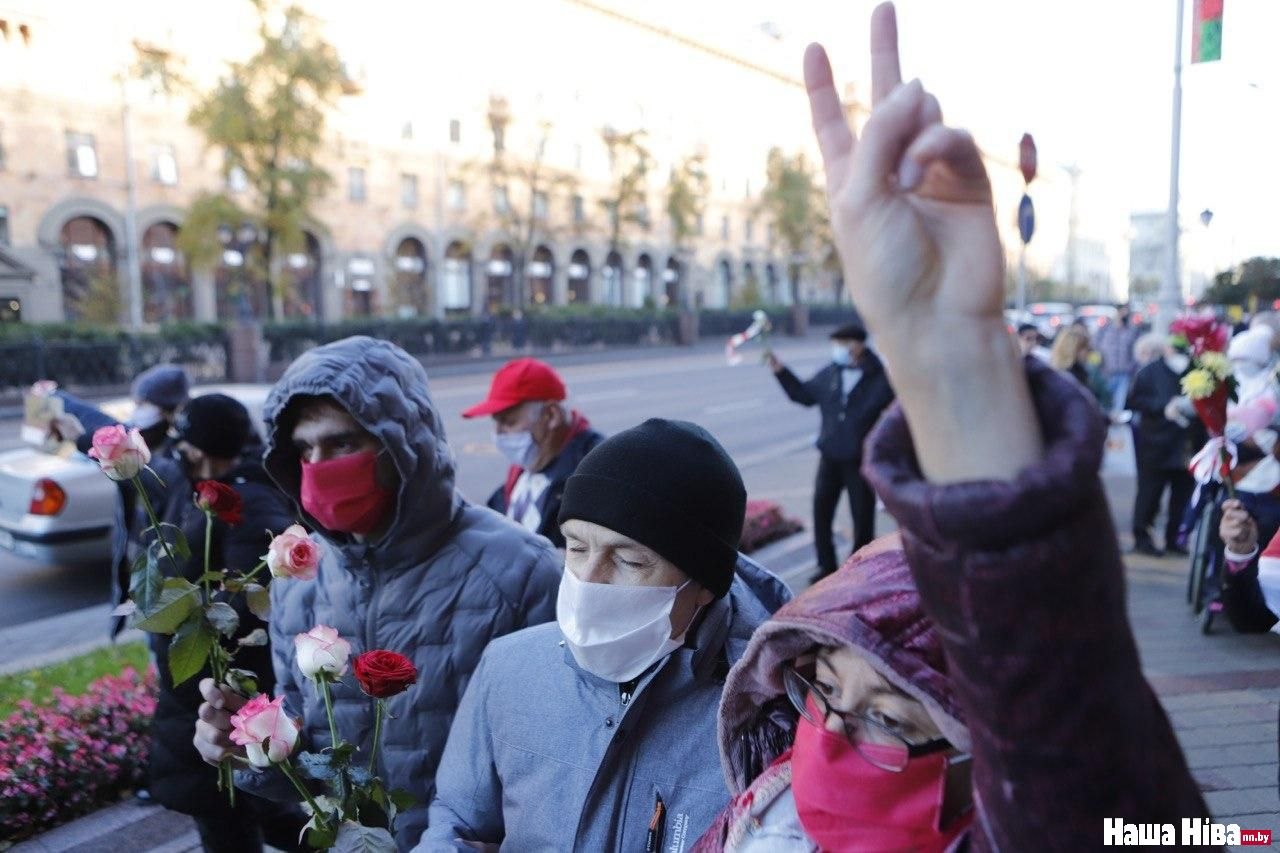 15.52 The March column is going along Lenin Street. The Belarusian Television is filming the March, people are shouting "Shame!" at them.
15.44 Last Thursday the march ended near the GUM mall. This time people decided not to stop and turned towards Niamiha.
15.38 Bright photos from today's March.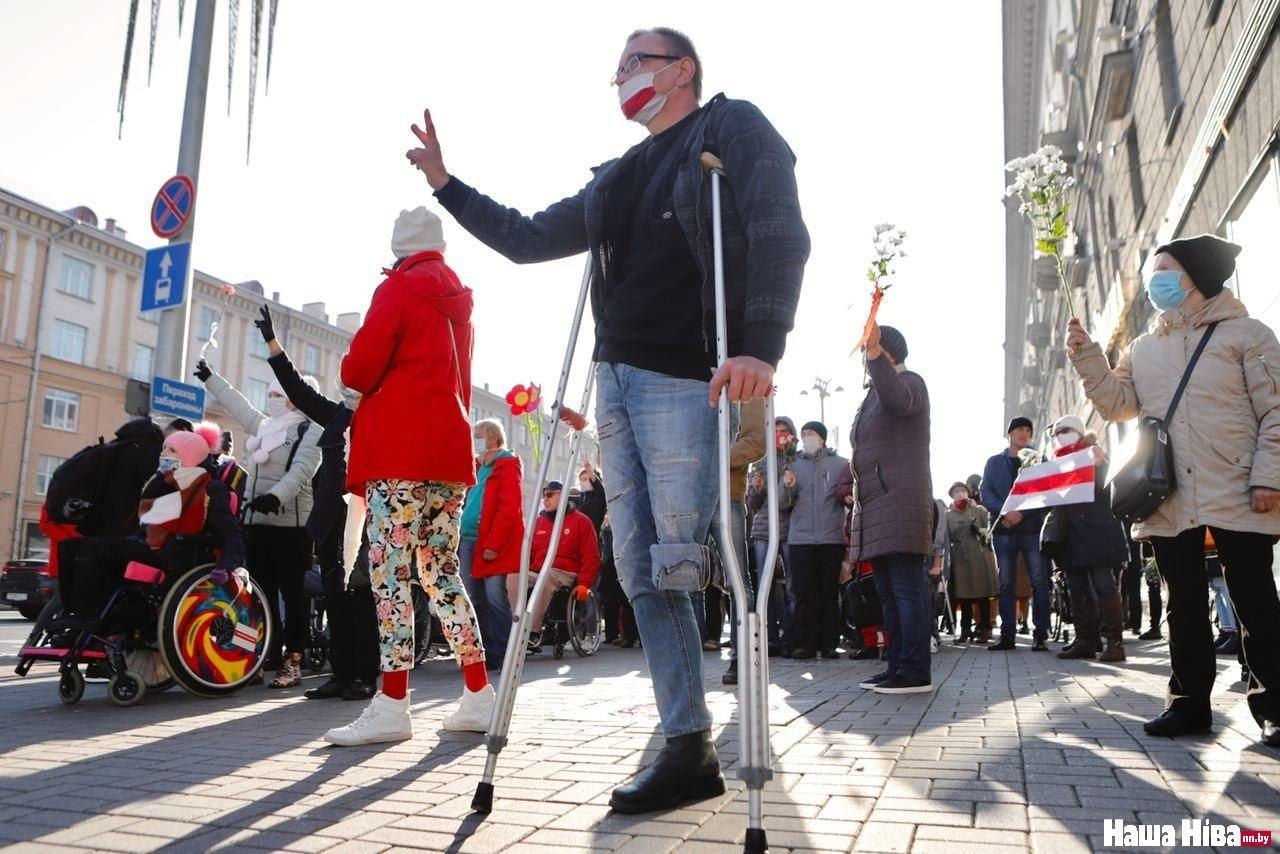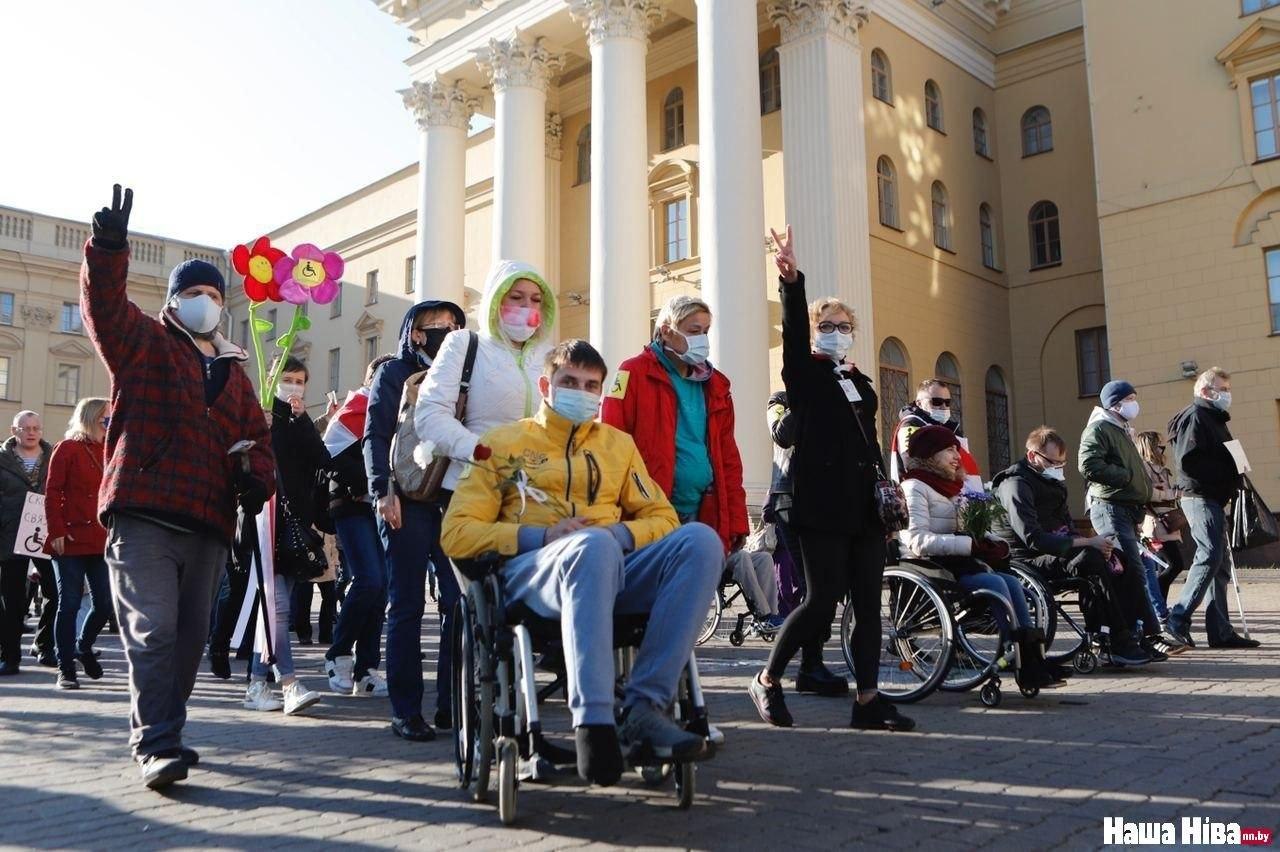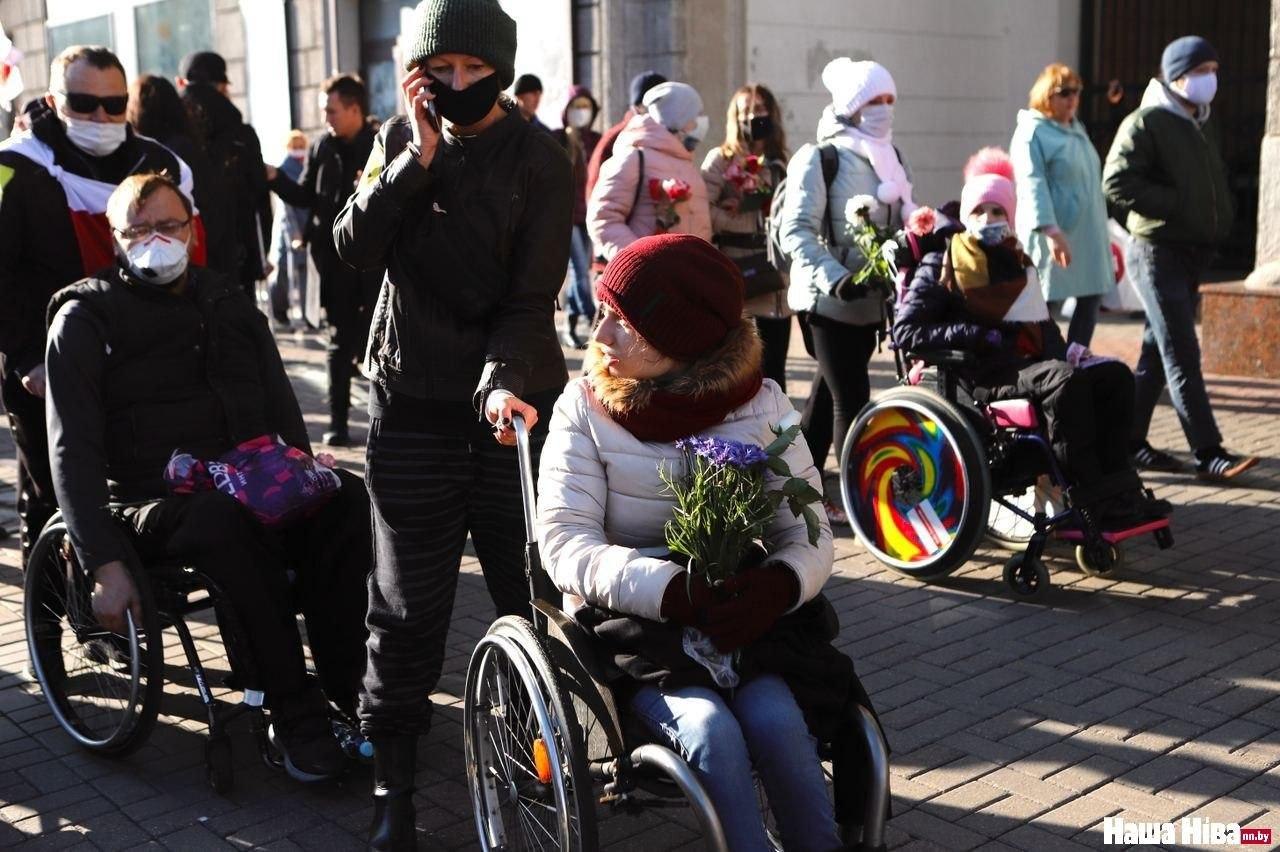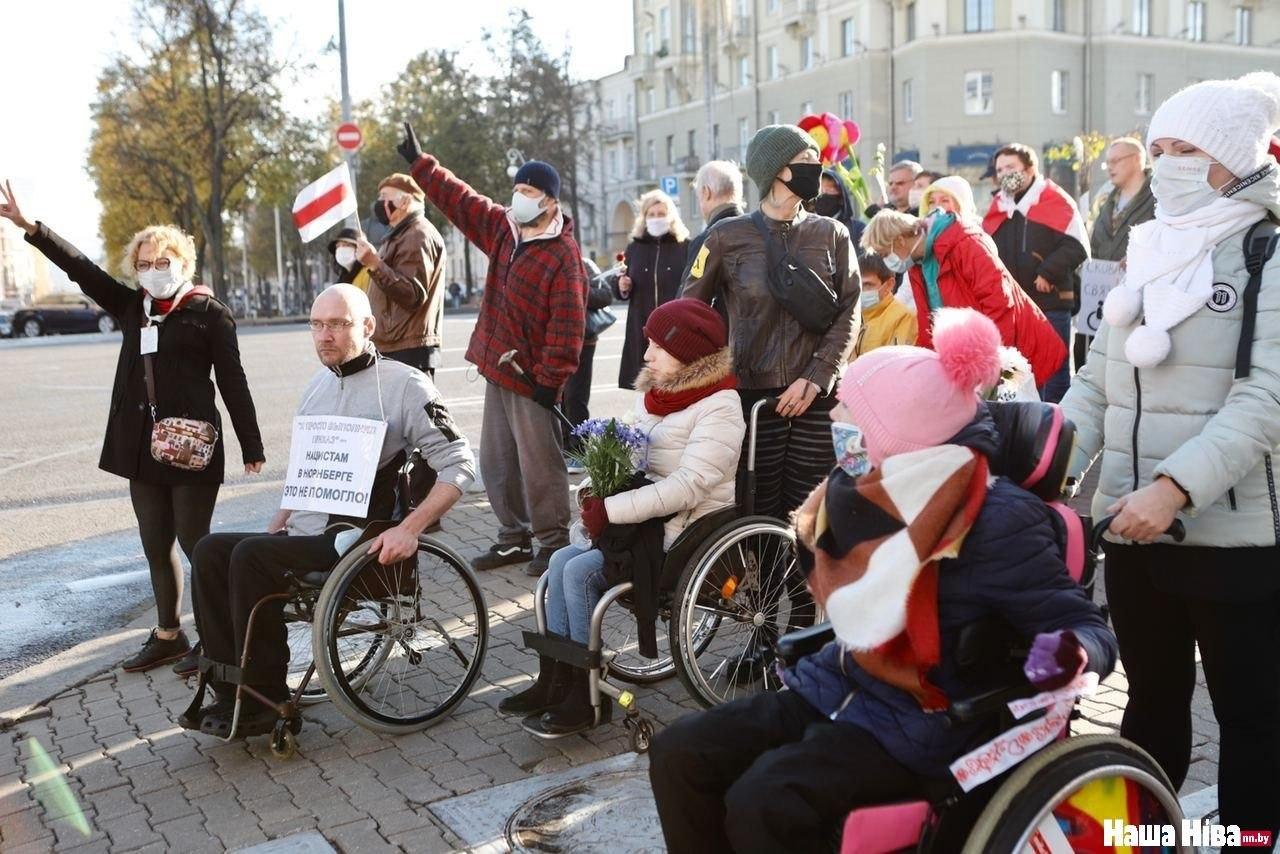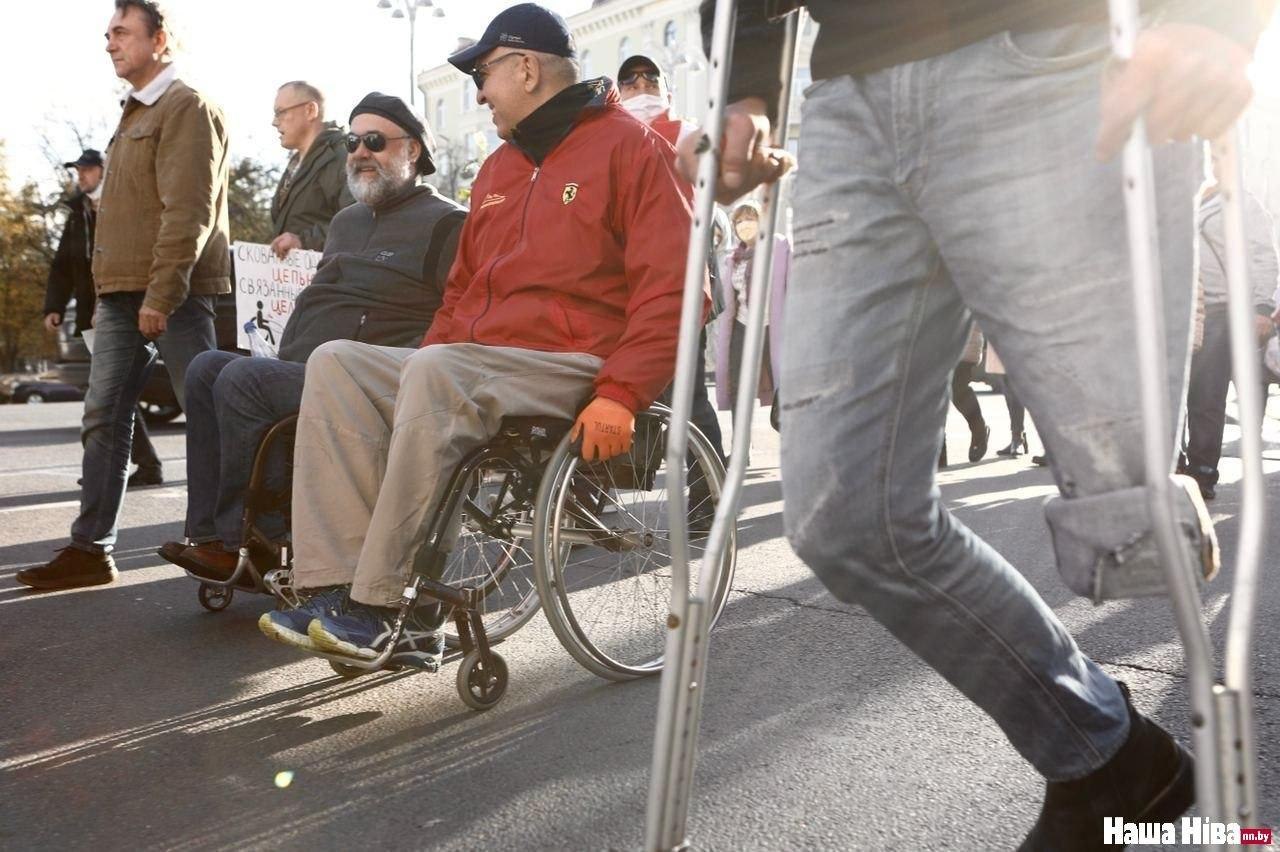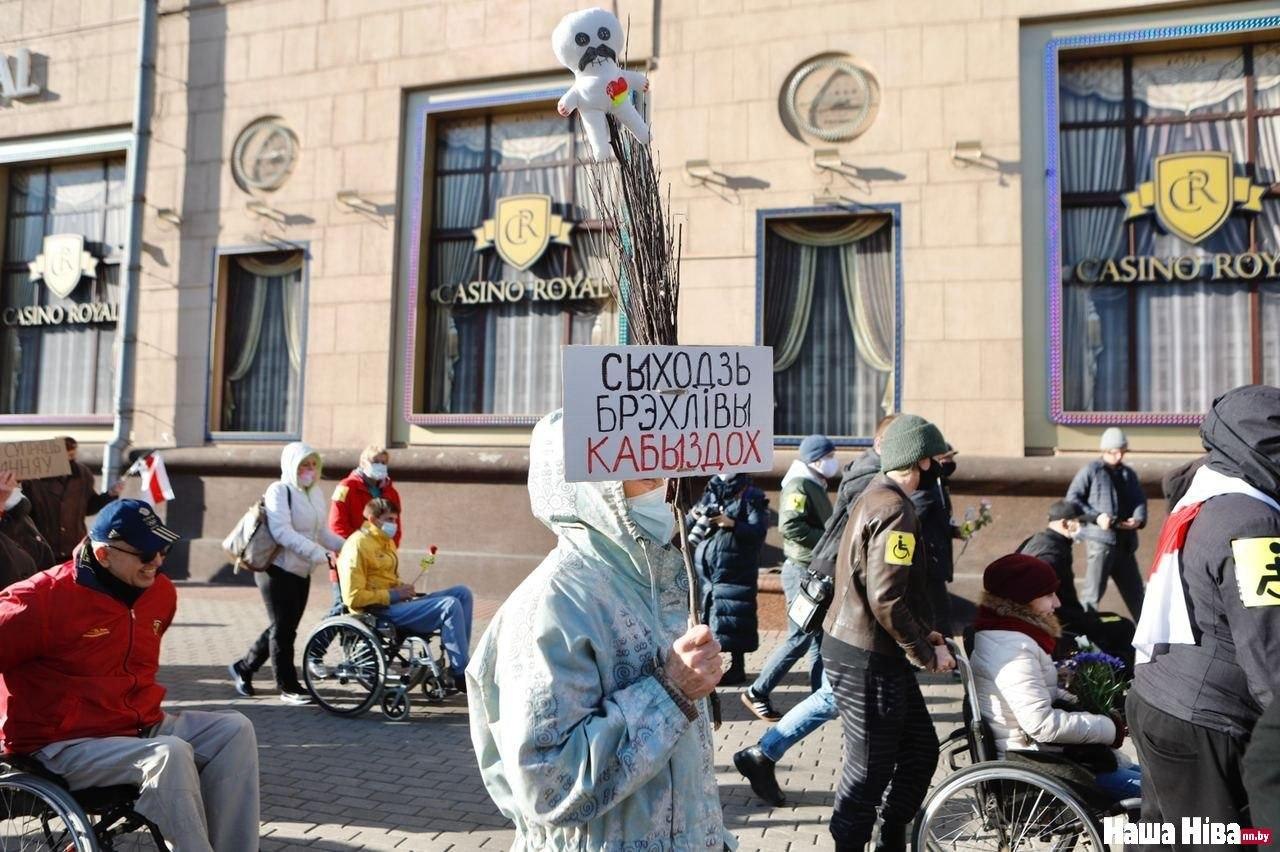 15.33 The slogan "Look out of your window instead of watching TV" is also heard on the march of people with disabilities. The film crew of "Belarus 1" (without identification marks) was booed by people shouting: "Shame on Belarusian Television".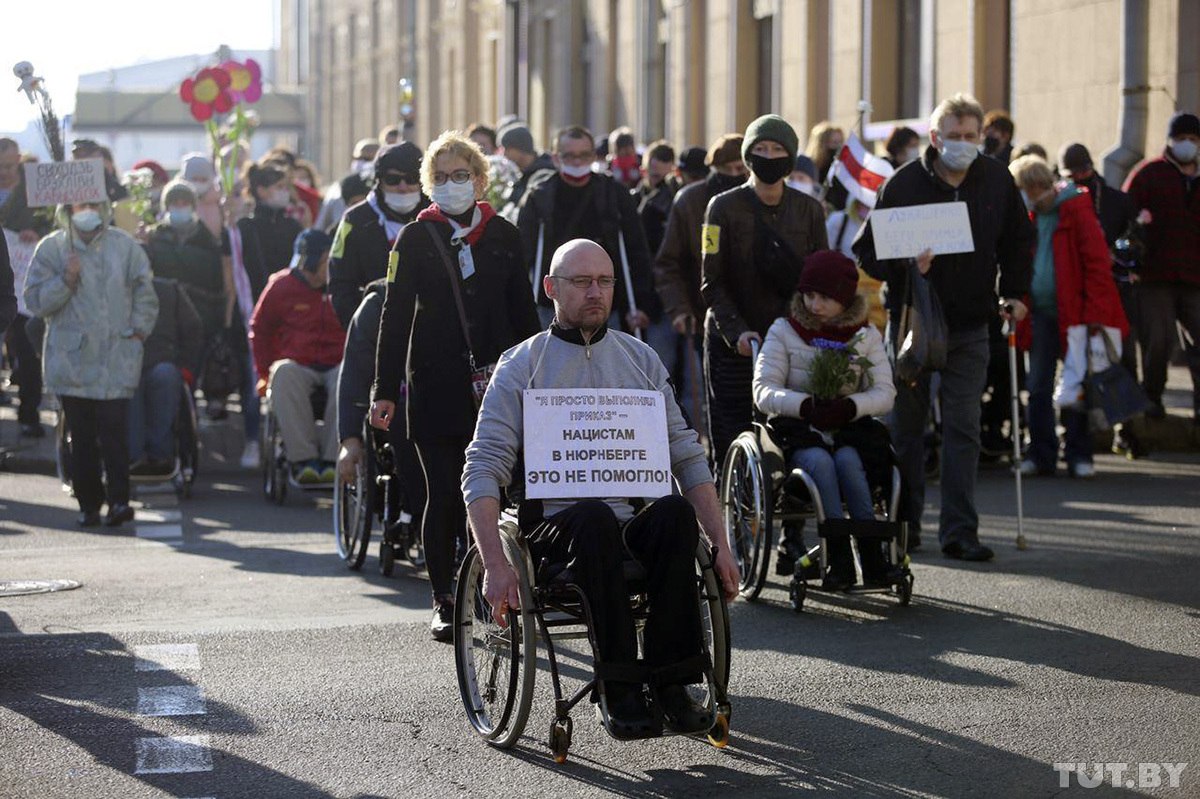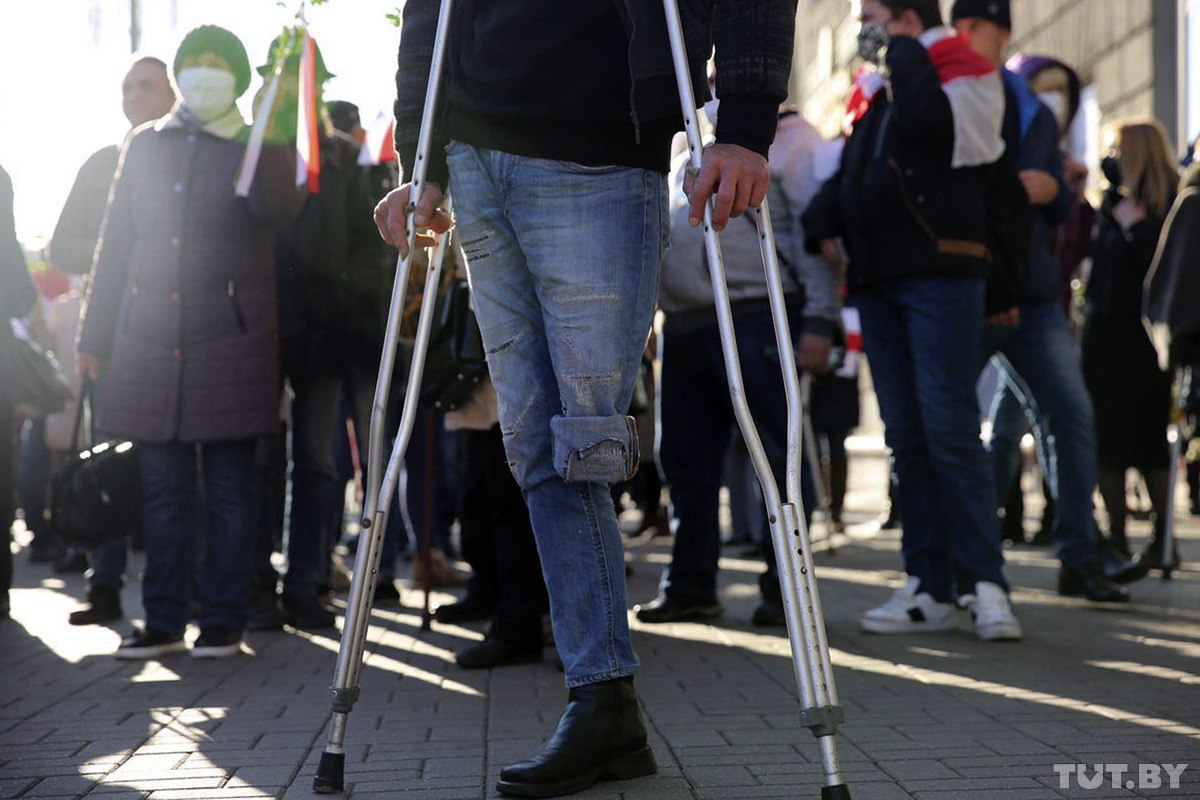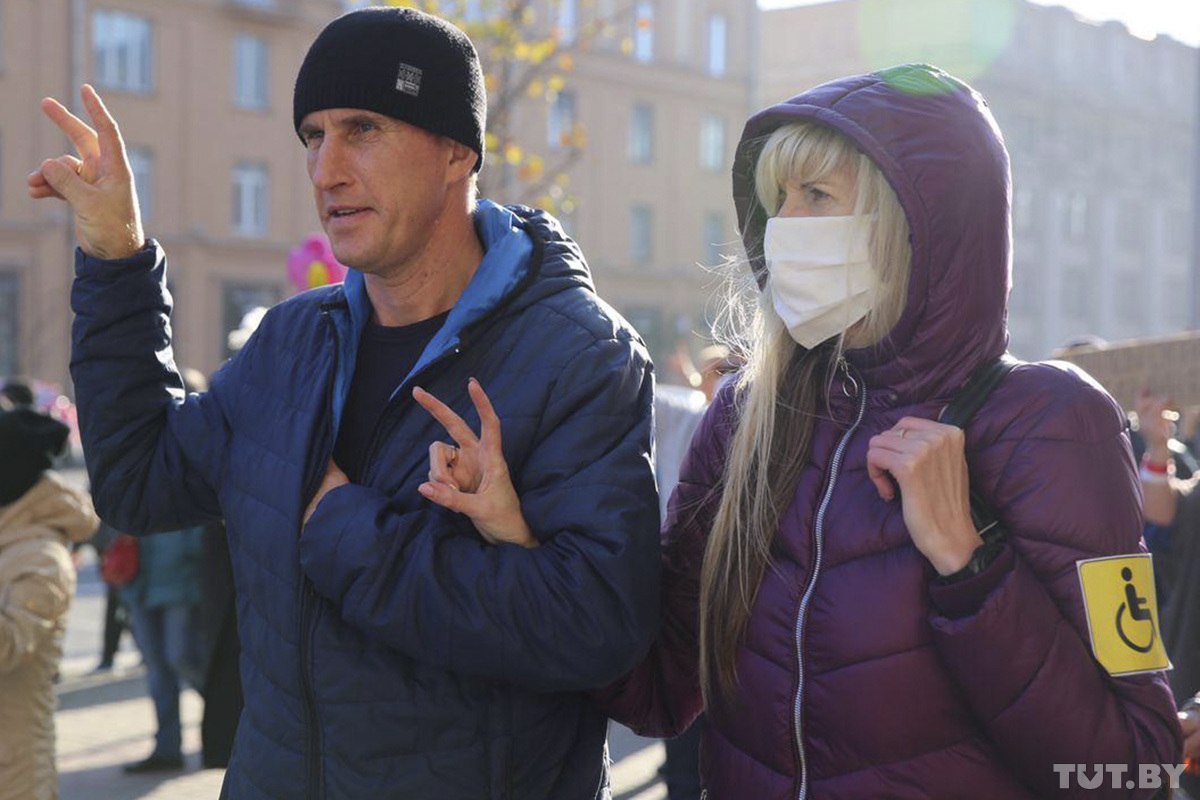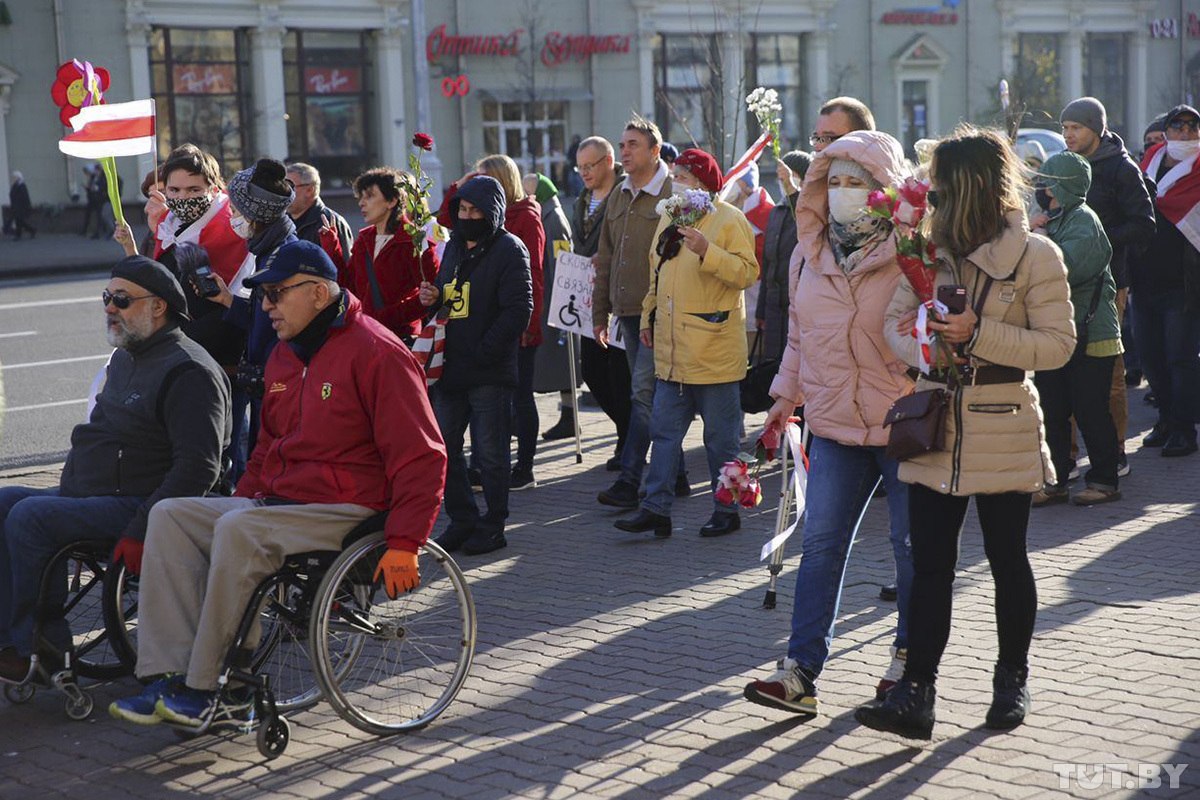 15.30 The column of protesters reached GUM mall.
15.23 A man came to today's March who became disabled after the atrocities of the security forces on August 10.
15.20 At the KGB building, in the courtyard of which there is a pre-trial detention center, where political prisoners are also held, the participants of the procession are shouting: "Let them out!", "Freedom to political prisoners", "Tribunal".
15.18 Passers-by on the other side of the avenue stop and applaud the protesters who have reached the intersection with Gorodskaya Val Street, where the Ministry of Internal Affairs is located. People shout: "Karaev is on trial!"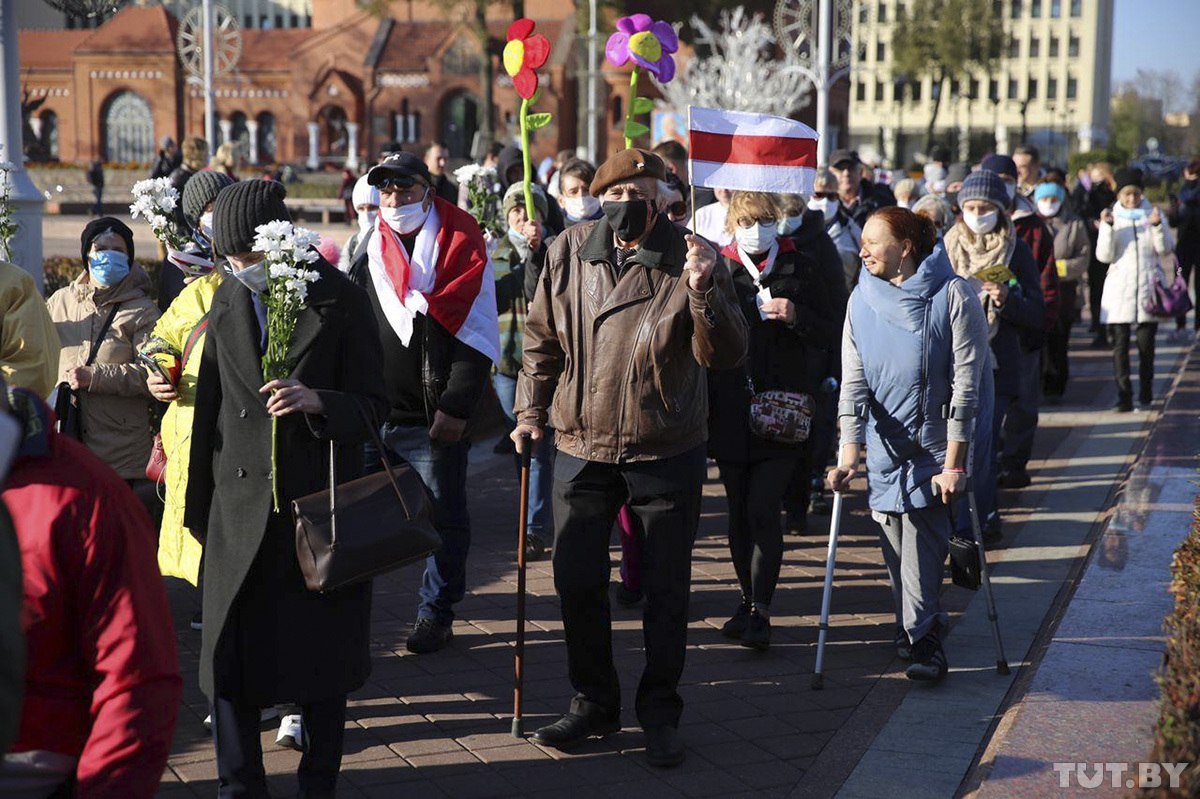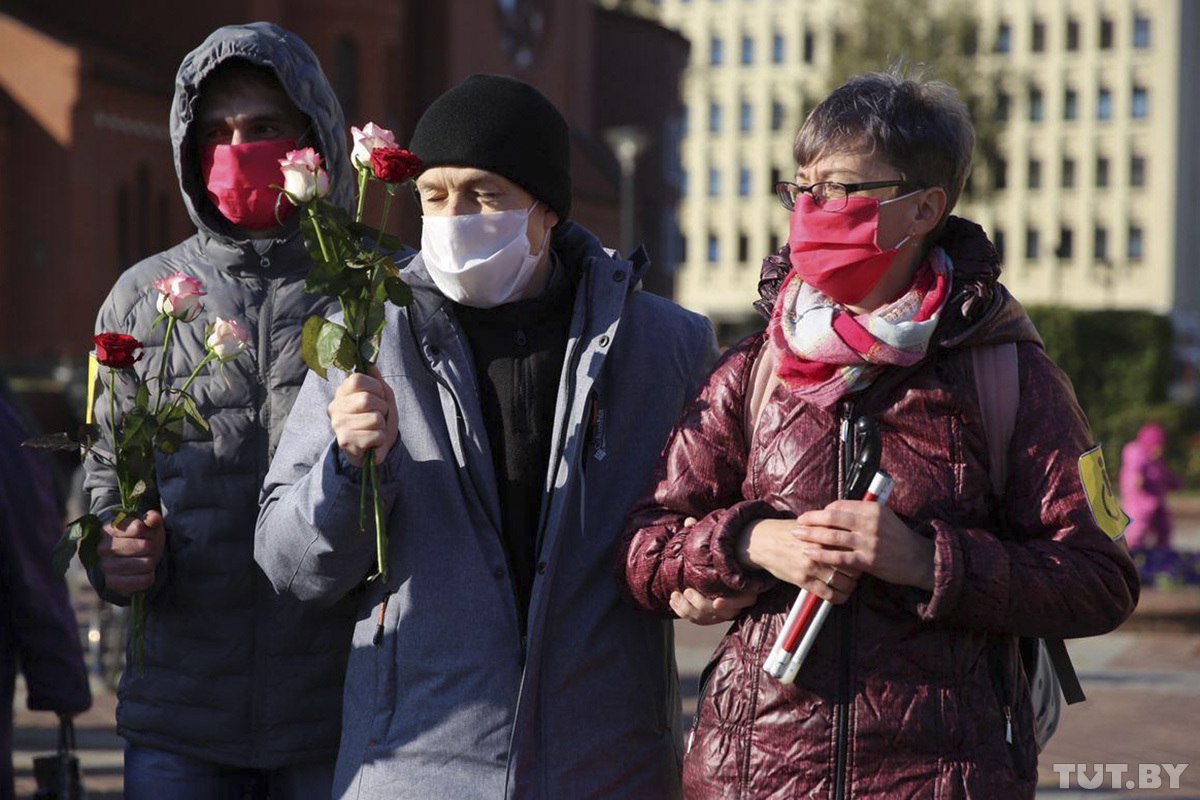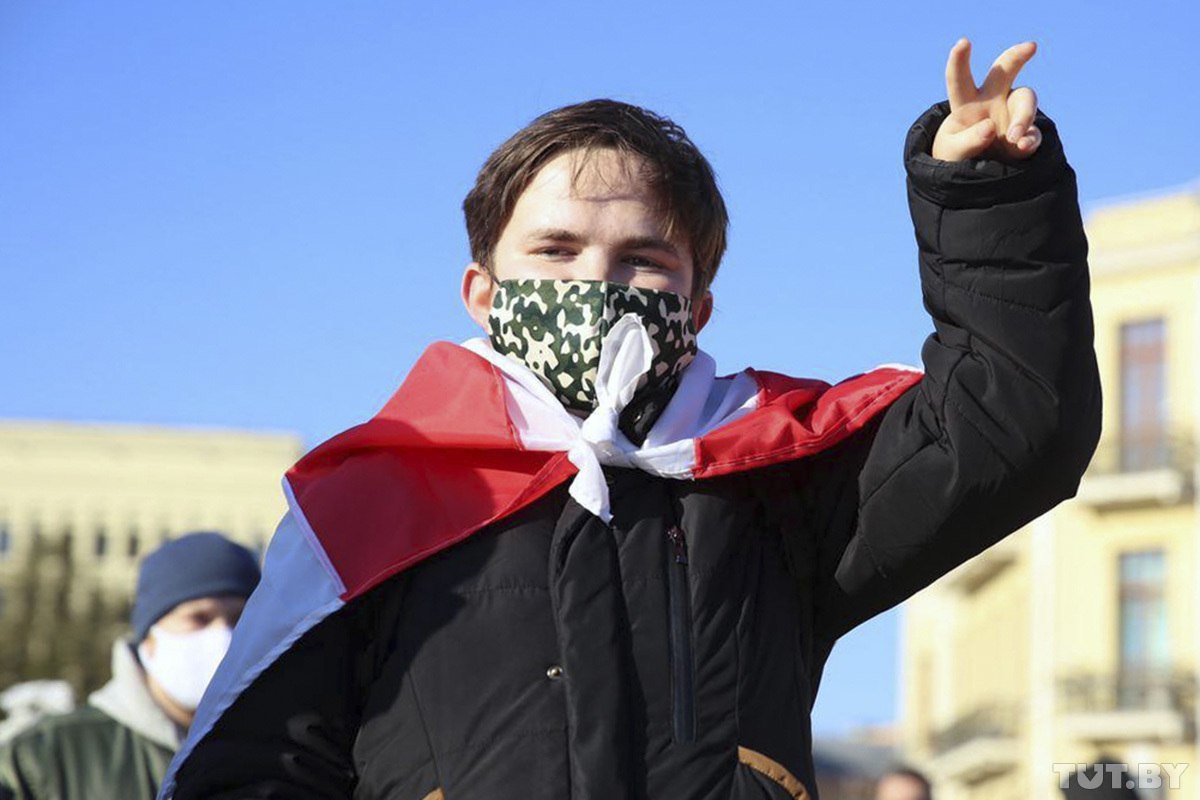 15:16 People from the Independence Square marched across Minsk.
15.12 The whole installation in the hands of one of the participants of the action looks very impressive!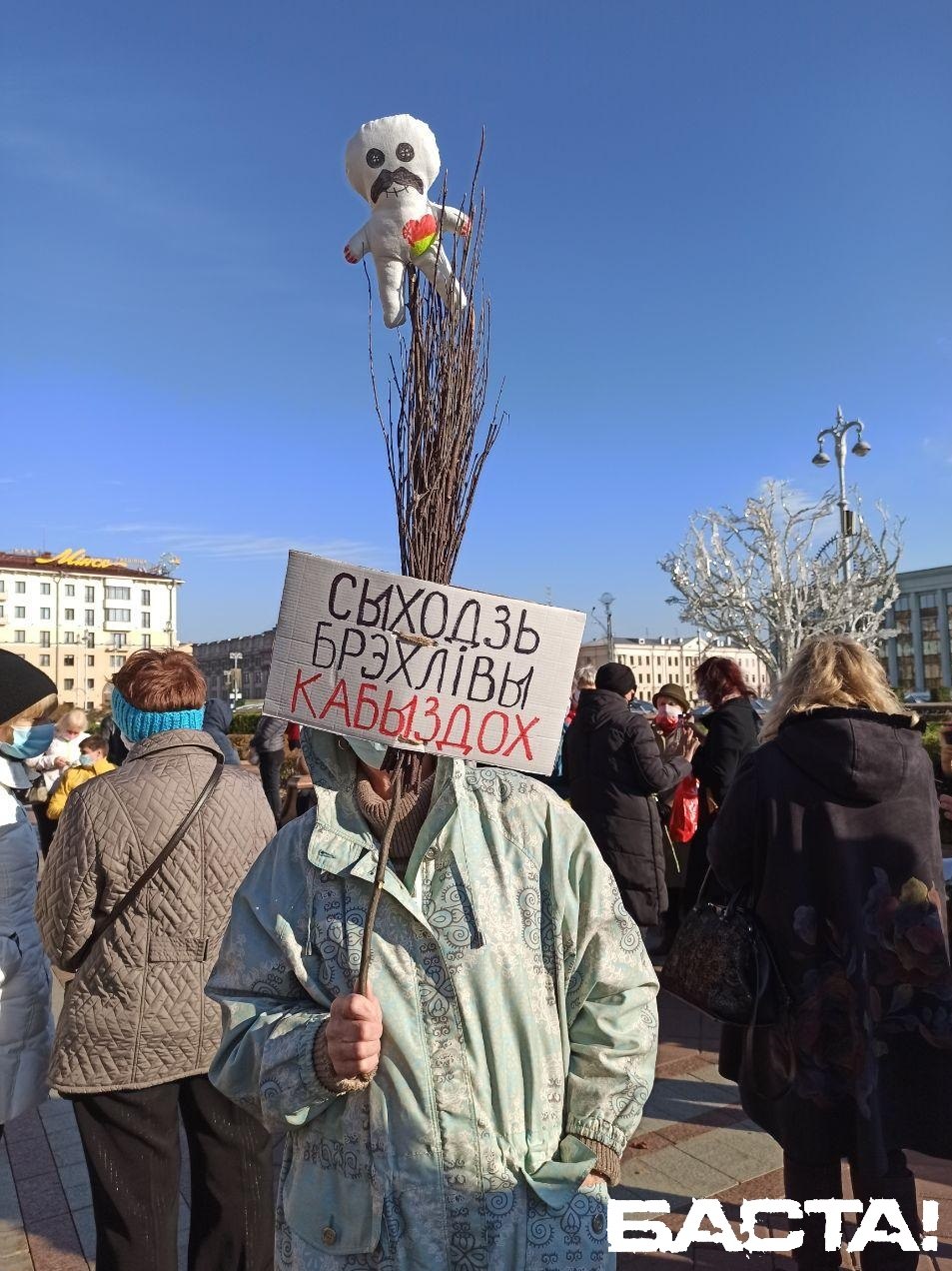 15.08 This is how the protest action of people with disabilities looks like on Independence Square.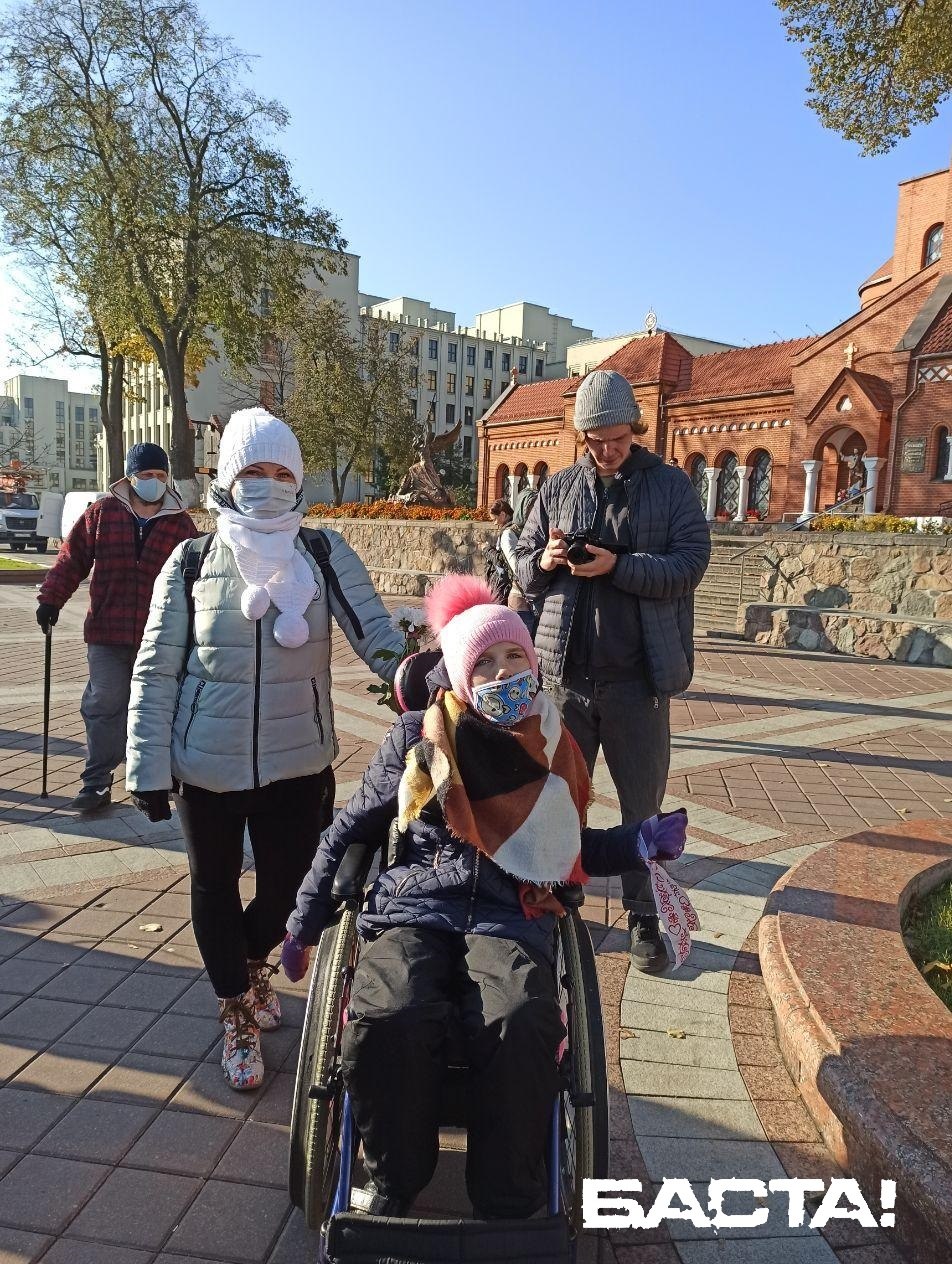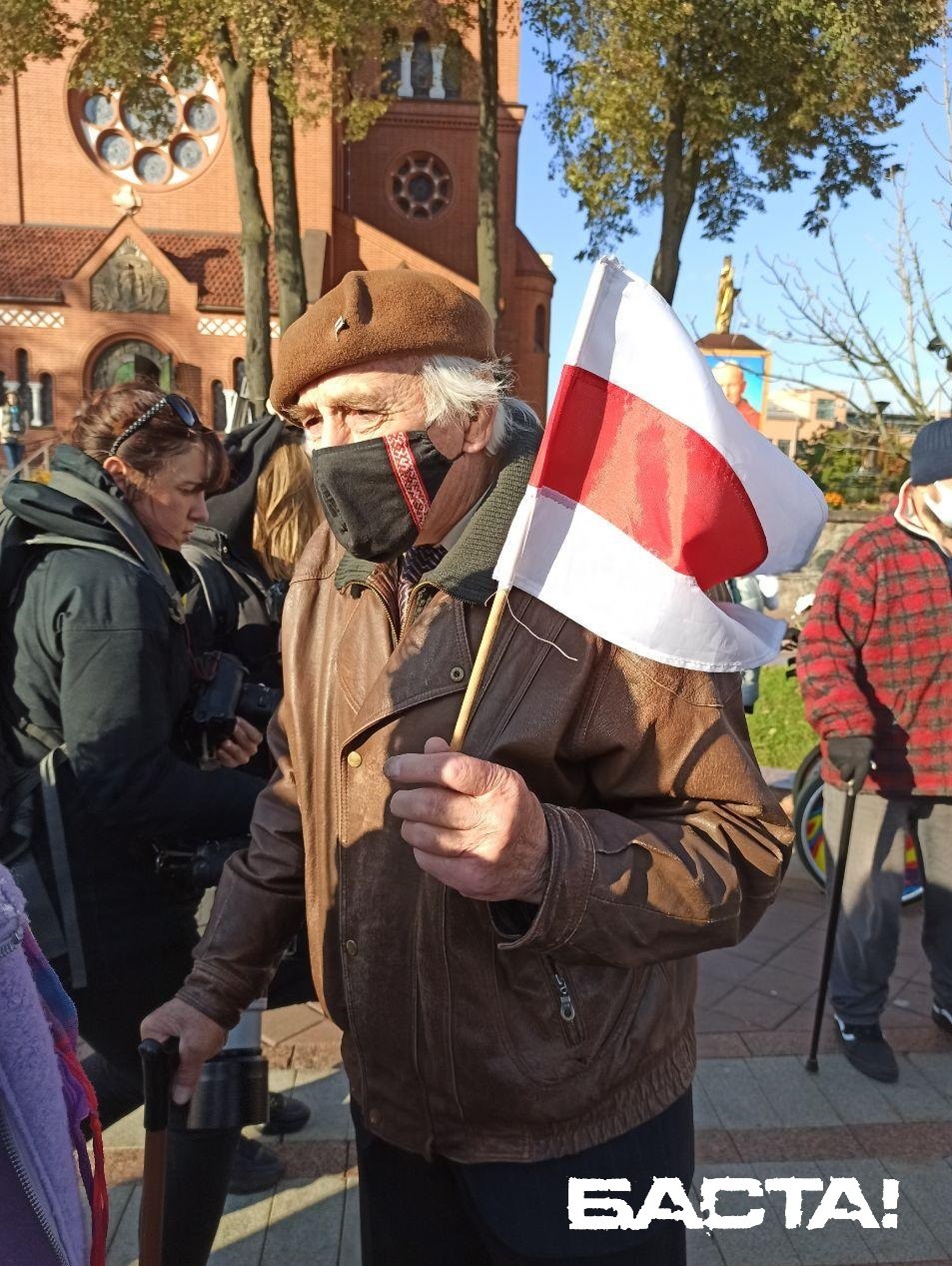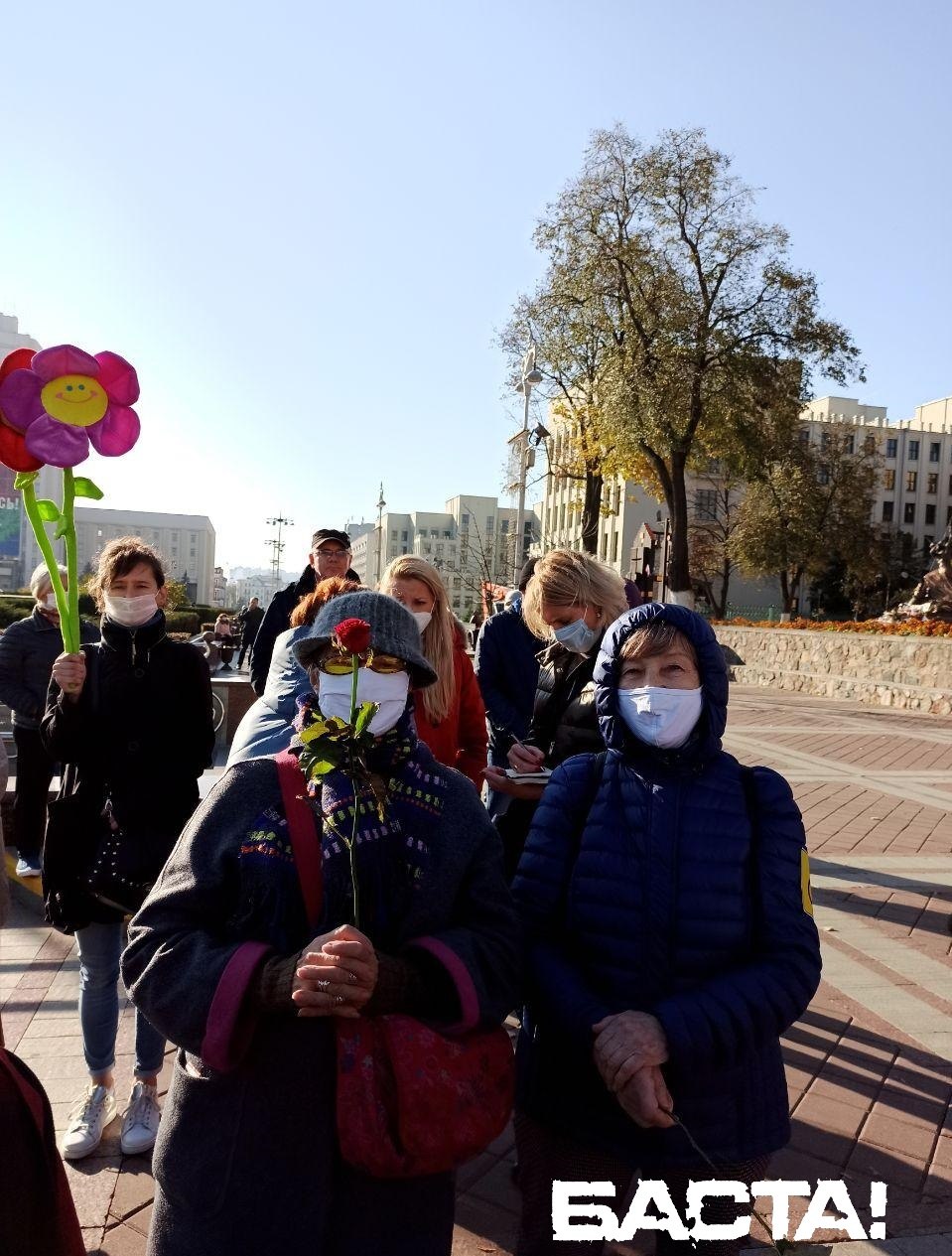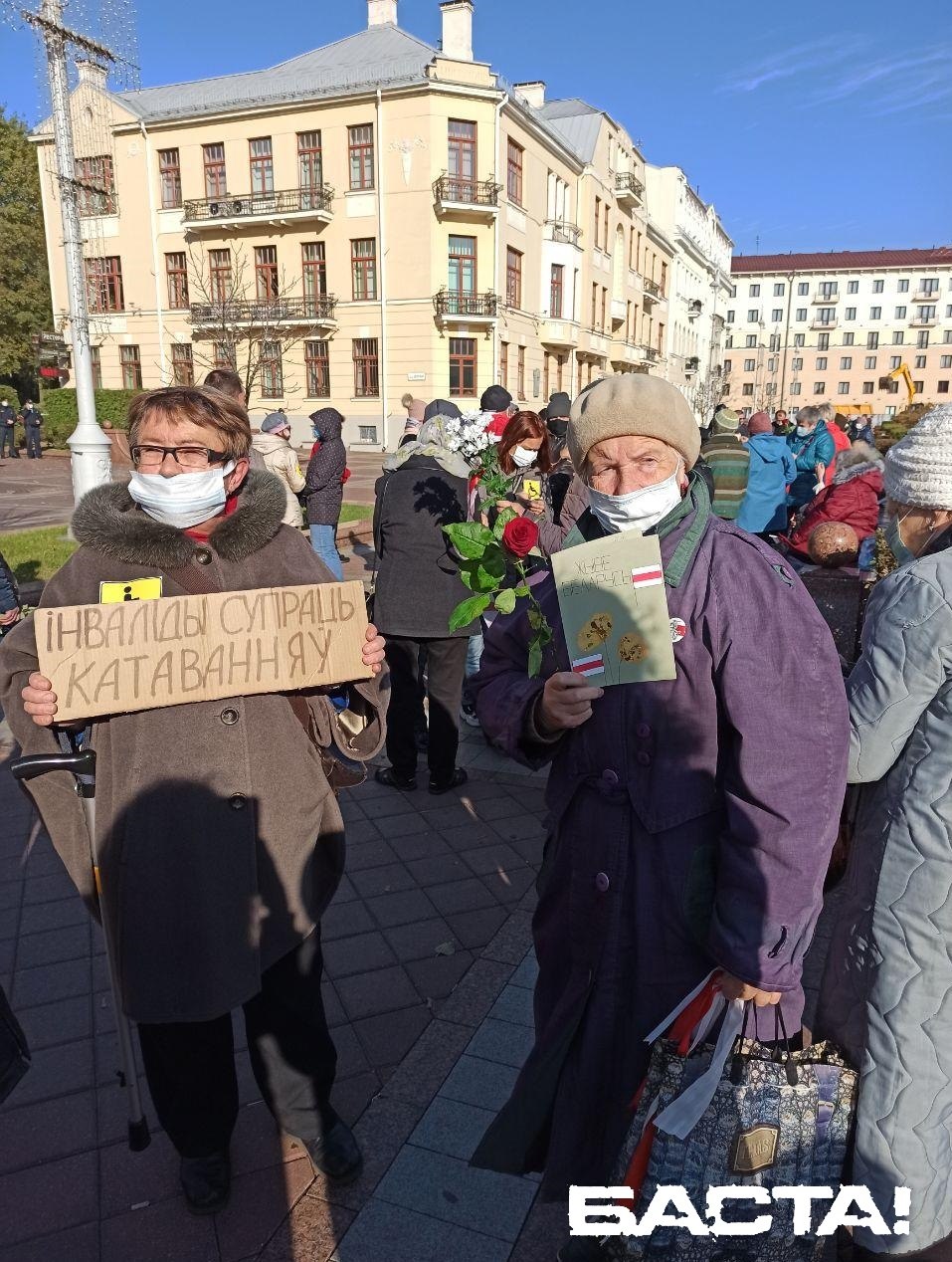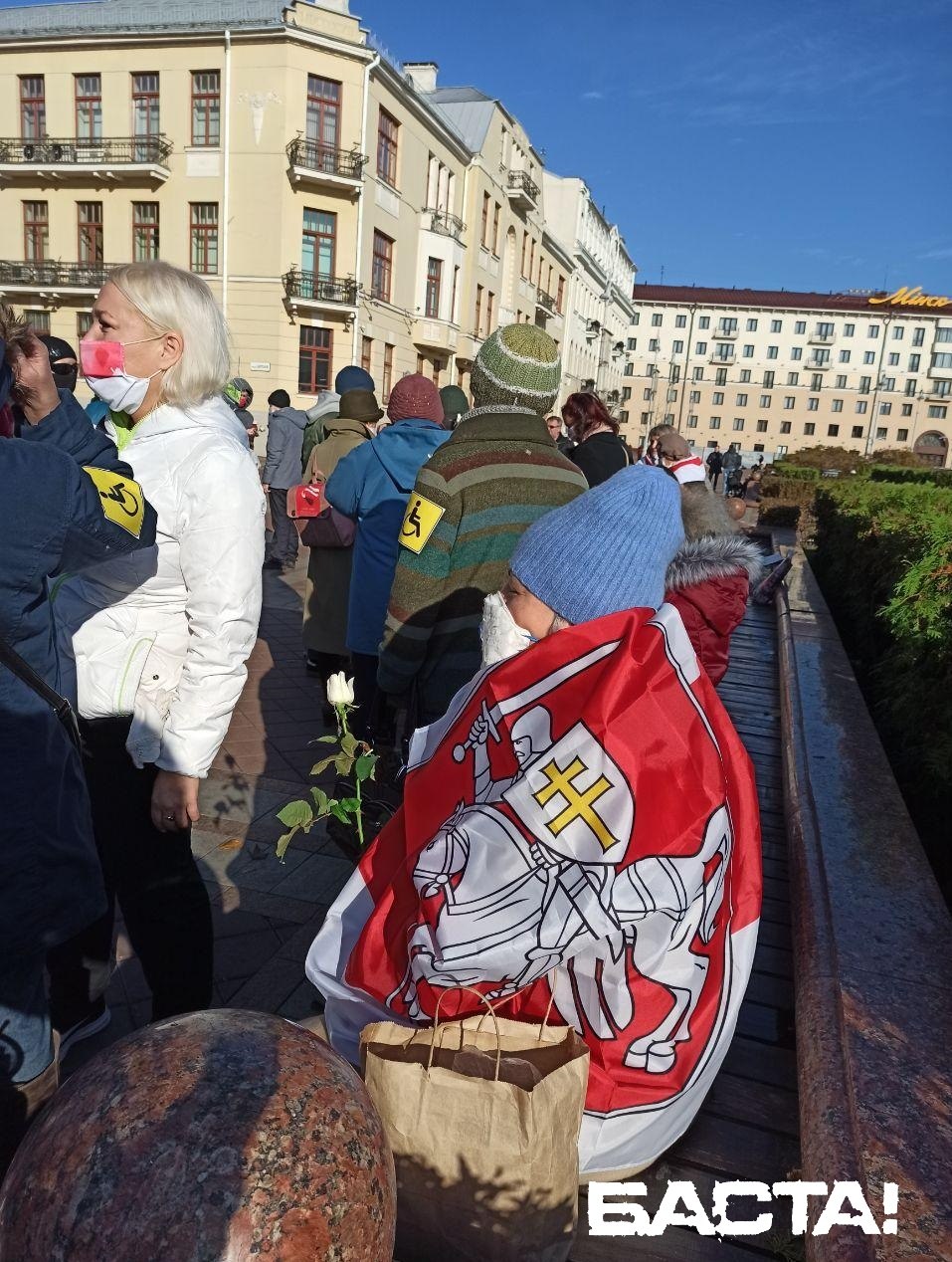 14.58 83-year-old pensioner Yan Hryb came to the rally on Independence Square today. "I will go to all protest actions until our Belarusian home is cleared of the cockroach," he said.
14:27 About a hundred protesters gathered in Independence Square.